Back
Like A Local: Spectator's Guide to Ironman 70.3 Augusta
IRONMAN 70.3 Augusta week is a local favorite. The city is buzzing with excitement as athletes from around the world swim, bike, and run through our city in preparation for their 70.3-mile journey to greatness.
After several years of cheering on local athletes as they race to the finish, we've learned a thing or two about the best places to watch. We've also got the inside scoop on things you won't want to miss while you're in our city.
The Swim
The swim course starts at 6th Street at the Savannah River at the Riverfront Marina. Athletes swim for 1.2 miles (with the current - so expect record swim times!) along the shoreline until they exit at the Augusta Rowing Complex.
Local Pro Tip: If you want a good view of the river and all of the swimmers at the start, head to the 5th Street Bridge and watch them swim below! Click here to see the Swim Course Map.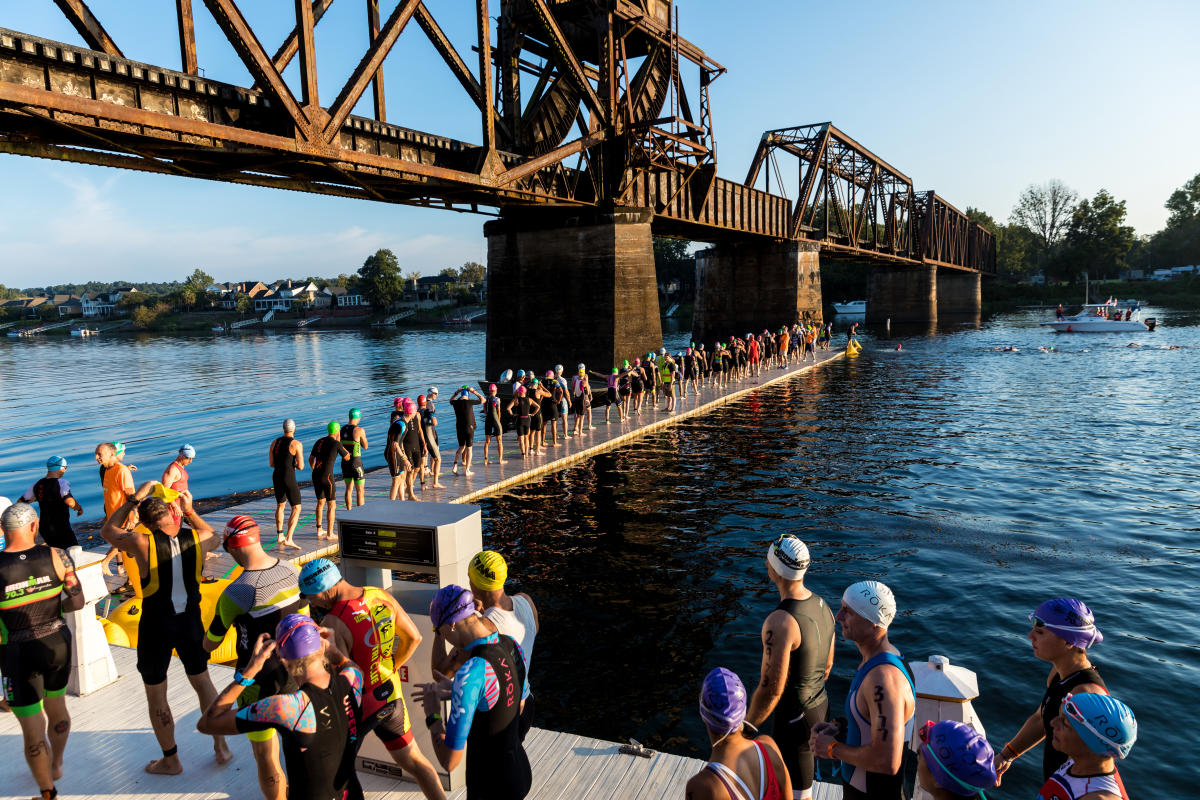 Photography Courtesy of CSRA Photography
The Bike
The 56-mile course begins at the transition area at the Augusta Rowing Complex and takes athletes through South Augusta before ending back at the same transition area.
Local Pro Tip: It's a bit of a hike to watch the swim start and be there for transition, but if you want to see your athlete on the bike course, find a spot along East Boundary or Greene Street. Click here to see the Bike Course Map. 

The Run
The run course through downtown Augusta is pretty flat and loops twice before ending at the Augusta Common. 
Local Pro Tip: Stay on 9th street during the run portion. You can walk from Greene Street to Broad Street to Reynolds Street and back as they loop through downtown. And when it's time to cross the finish line you're only half a block away! Click here to view the Run Course Map.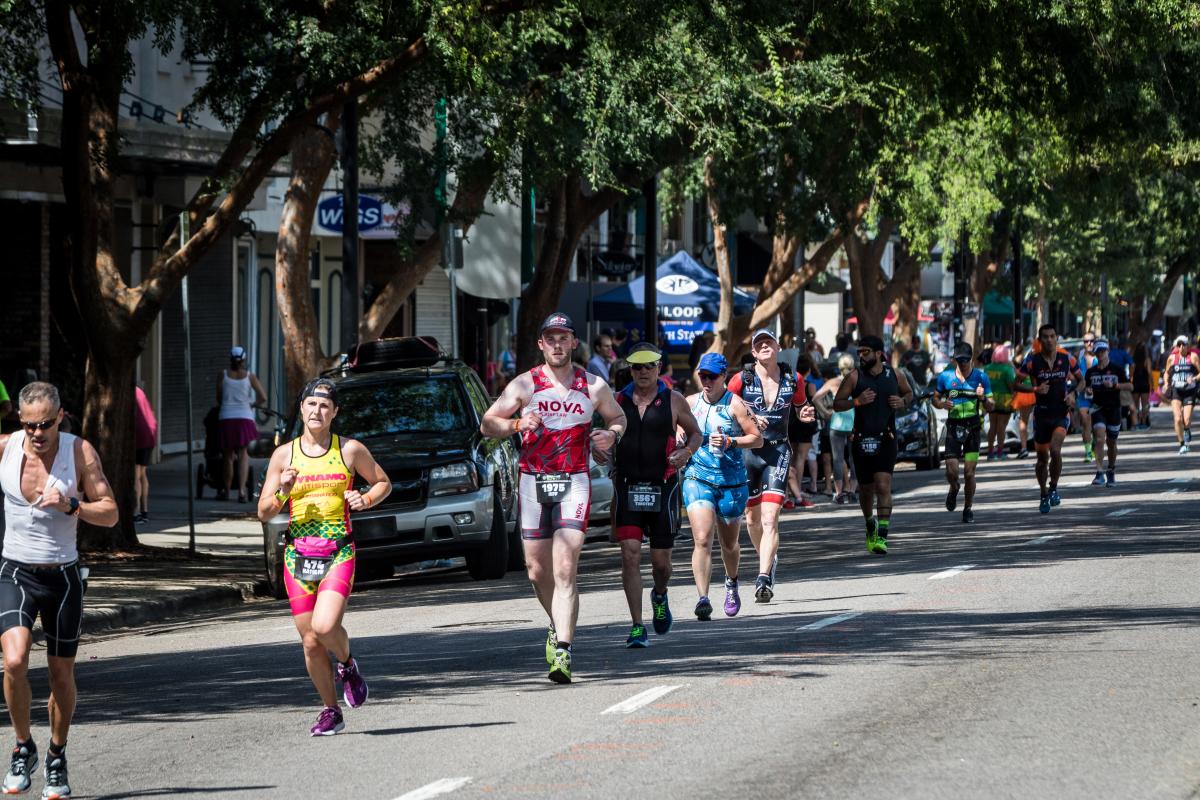 Tracking your athlete: Athlete tracking is only available on race day. Check back for detailed instructions on how to use the Athlete Tracker on Ironman.com. 
#IM703AUGUSTA