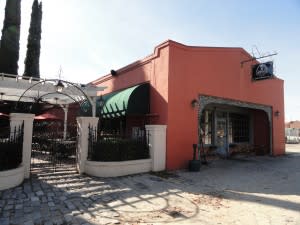 Last week I was craving a huge burger around lunchtime, so my friends and I decided to head out downtown for lunch. I couldn't remember the last time I'd eaten at The Cotton Patch, so we decided to give it a try.  The Cotton Patch has been a fixture in downtown for as long as I can remember.  They are in the heart of downtown, right off Reynolds Street and within walking distance from a lot of business and attractions, like Riverwalk.
My De-licious Burger & Fries
Our server Nick was really friendly and took great care of us. I chose a Signature Handmade Burger with fries and it did not disappoint.  It was cooked perfectly and with plenty of extra pickle spears for me.  My friends had chicken & dumplings, fried green tomatoes, a fried catfish sandwich, and chicken fingers, so we had a wide variety of foods at the table to try.
Chicken & Dumplings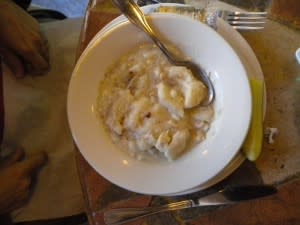 Fried Green Tomatoes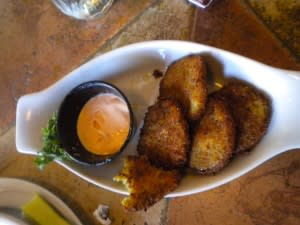 Fish Sandwich with Fries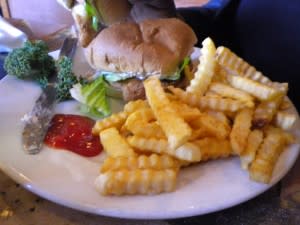 Everything was delicious and served pretty quickly.  We made it in and out of the restaurant in less than an hour, which is very important for a lunch restaurant! If only we had time for 2 hour lunches...
All in all it was a great experience and I'd recommend it to anyone looking for a quick, tasty, casual lunch in downtown Augusta.
The Cotton Patch 816 Cotton Lane Monday - Saturday: 11 a.m. - Until Sunday: 12 Noon - Until Happy Hour: Monday through Friday 4 - 7 p.m. (706) 724-4511