Several friends and I kayaked down a creek just a mile or two downstream of downtown Augusta on the Savannah River.  What a gorgeous time of year to be out enjoying nature.  The colors were vibrant and nature still full of life.
I'll let the pictures speak for themselves!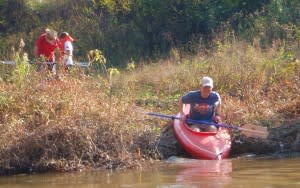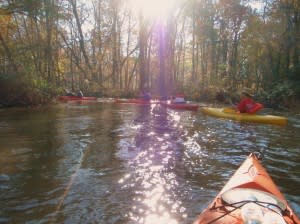 Around each twist and turn of the creek, we came across new discoveries.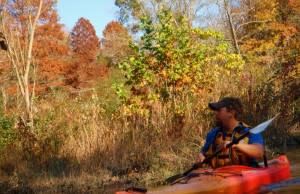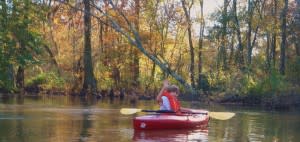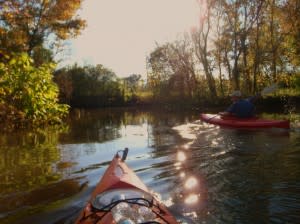 We hoped we didn't disturb this fisherman where the creek met the Savannah River.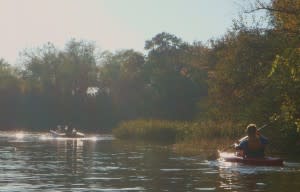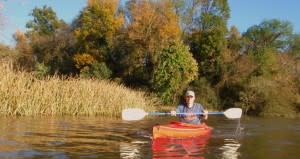 It was a good workout paddling back upstream to the boat house, but the good company and warm weather helped it fly by.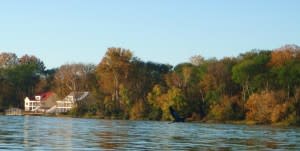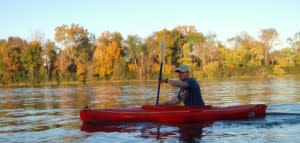 If you'd like to rent a canoe or kayak and go on your own adventures, you've got options!
American Wilderness Outdoors Limited (AWOL) and the 5th Street Marina both rent kayaks and canoes and will even provide drop off / pick up at locations of your choice.  Both businesses have knowledgeable staff who can recommend the best routes for your interests and skill level.  The Savannah River, Strom Thurmond Lake and Bettys Branch are all popular choices. AWOL will also provide guides for groups or you can join their Thursday Night Twilight Paddles in the warmer months. Be safe and have fun exploring Augusta by water!