Note: This blog was written last year after the Hispanic Festival. The 2011 Hispanic Festival is this weekend - October 8th & 9th.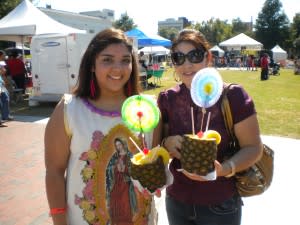 Augusta is home to many different festivals, celebrating all sorts of different things. Each year in the fall the Hispanic American Cultural Association in Augusta hosts a weekend-long festival celebrating Hispanic heritage in Augusta.  A couple of weeks ago I decided to check out the Hispanic Festival. I love festivals, especially all the food!  This year there were food vendors from fifteen different Spanish-speaking countries.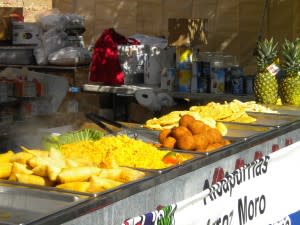 Everything smelled so good that it was hard to choose what to eat!  There were also plenty of choices for refreshments like piña coladas and fresh squeezed lemonade from the lemon truck.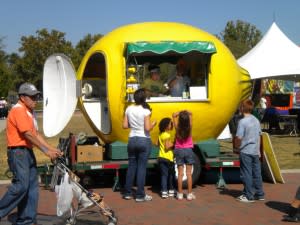 The Augusta Common is always really lively during festivals and events like First Friday. There were a ton of folks enjoying the day along with the fantastic food and music.  I also found a fantastic pair of earrings for $5 at one of the vendors' tents!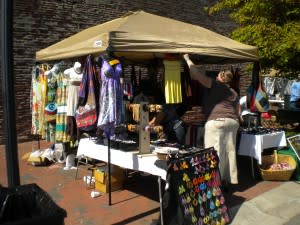 I had such a great time that I'm looking forward to the Hispanic Festival again next year!