As other Halloween enthusiasts can tell you— Halloween is a season, not a day. Don't wait until the 31st to get spooky! 
Here are our favorite ways to celebrate Halloween, and other awesome things to do in Augusta this October.
1.     Make a Fall scented candle
Start out the season with the perfect scent to last throughout the month. Choose from fall classics like applejack, pumpkin spice latte, cinnamon, fireside chat or channel your inner mad scientist to create your own unique scent at Augusta Candle Co. 
2.     Carve a Forever Pumpkin
These pumpkins from Tire City Potters are the perfect decorations to haunt doorways, windows and mantles. Carve a clay pumpkin as simple or as artistic as your talents allow, the TCP team does a great job helping you guide your creation to life. Also, feel free to BYOB. If you don't have time to carve a pumpkin, stop by and pick up one of their famous skull mugs!
3.     Watch a cult classic
This year on October 3rd, enjoy the movie Gremlins at Westobou Central. I know, technically, this is a Christmas movie but this horror-comedy hybrid has enough slime, destruction and murderous monsters to scratch that cult classic itch. 
4.     Boogie down
Now that you're looking over your shoulder for gremlins, make your way down to the Jessye Norman Amphitheatre for a performance by Bone-Thugs-N-Harmony and Nappy Roots on October 4th.
5.     Get the creeps in a corn maze
The Steed's Dairy Corn Maze is open September 28th through November 10th. Even though it's not haunted this year, there are enough twists and turns and dead ends to keep you wondering what other secrets the field might be keeping.
6.     Race your heart out
There are several 5K races this month to choose from or you can do them all! On October 6th the Riverwatch Brewery is hosting the 3rd annual Augusta Brewtober Fest 5K. This race is more Octoberfest-themed than Halloween-themed but there's no rule that says you can't dress up. 
7.     Hang out with the hell hounds
Dress up your pooch for the Howlin' Hounds 5k supporting the Columbia County Animal Rescue & Greyhound Crossroads. Following the race there will be a dog costume contest, do you really need any more convincing?
8.     Practice running from zombies
Avoid "zombies" on a 5K loop course during the Aiken Zombie 5K.
9.     Visit a haunted house
If you really want to get your heart racing, Plantation Blood Haunted Attraction opens its doors to the brave September 27 and continues to lure victims into its haunted depths until November 2nd.  
10.  Survive an escape room
Uncover the secrets of The Asylum at Source Code Escape Games on Broad Street. This haunted asylum themed escape room will test your limits and your nerve.
11.  Spend some time in the moonlight
If running for your life through a haunted house isn't your idea of fun, try relaxing under the moonlight on one of the Augusta Canal Heritage Moonlight Music Tours. There's a different musical guest every Friday in October. This is another great BYOB event. Just make sure to call ahead because seats sell out.  
12.  Go on a hayride
On October 12th, take a hayride through Mistletoe State Park and eat as many s'mores as your sweet tooth will allow at the park's Hayrides & S'mores event.
13.  Read a ghost story
The Book Tavern on Broad Street always features a great collection of books about Augusta's, sometimes dark, past. Pick up some other thrillers, mysteries or sci-fis while you're there.
14.   Visit a pumpkin patch
Then spend the evening carving pumpkins. Find the perfect pumpkin at a patch near you: Steed's Dairy, Marvin Methodist Church, Wesley United Methodist Church, Camp Lakeside Pumpkin Patch. In Augusta's heat, be careful not to carve your pumpkin too early or they'll be mush by Halloween. 
15.   Explore the 7 Deadly Sins
Dirty South Burlesque's annual Halloween show will get you up close and personal to the 7 deadly sins through dance and cabaret. Make sure to get a good seat.
16.  Listen to some spine-tingling strings
The Augusta Symphony is playing "spooky classical favorites" at the Jabez S. Hardin Performing Arts Center in Evans. Family-friendly and costumes encouraged. 
17.  See a side-show
Pexcho's American Dime Museum is hosting an old fashion side-show featuring the Squidling Brothers.
18.  Find hidden haunts
Discover the hidden history of Augusta with Haunted Augusta Tours. Whether it's just you, a few friends or a private group, the tour will take you past some well-known, and lesser-known, landmarks where you'll learn about their eerie pasts. Don't worry about missing out, haunted tours are offered all year long. And if you don't want to learn about the ghosts you live with, Augusta On Foot offers history tours without the spooks. 
19.  Don't be a scaredy-cat
Wages of Cine and local filmmakers have been working for months creating independent horror-thriller shorts. Watch their work at Night of Cine on the last Friday of October or on their YouTube channel whenever you want.  
20.  Put your hands on your hips
And bring your knees in tight because The Misfit Theatre Group is going to lead us in the Time Warp at their annual production of the Rocky Horror Picture Show at Pexcho's Dime Museum.
21.  Get funky
Grab your favorite boo and party with Funk You at the 9th Annual Halloween at the Miller Theater. Costumes are encouraged.
22.  Believe in ghosts
You can meet and Walk with the Spirits thanks to Historic Augusta's annual Westover Memorial Cemetery tour. 
23.  Play in the fairway
Every Halloween, Le Chat Noir transforms itself from a charming black box theatre into a ghoulish carnival for the Black Cat Carnival. Win prizes at the game booths, see a sideshow act and participate in other "otherworldly shenanigans."
24.  Gather around a fire
If you're looking for a family-oriented Halloween celebration, Phinzy Swamp is hosting a Halloween Family Camping Night so you can spend Halloween under the stars. 
25.  Get Spookduckular!
After camping, and if your kids are 5-years-old or younger, stay at Phinzy Swamp for their Halloween festival, Spookduckular. 
26.  Feel the chills and thrills
Horror movie lovers are in for a terrifying treat. The Cinema Series at Augusta University usually hosts a free day-long horror-thriller movie marathon at the Maxwell Theatre. Follow their Facebook page for the upcoming details and film announcements.
27.  Stop for a spell and a sketch
On October 30th, all art skill levels are welcome for Dr. Sketchy's Halloween themed Drink and Draw. Muster up a doodle or a masterpiece.
28.  Eat all the candy!
Dress up the family for the Salvation Army's Trunk or Treat festival for an evening of games, candy and face painting. This event is free! 
29.  Enjoy the spirits
An Augusta favorite, Craft and Vine usually hosts a special Dia de Los Muertos celebration with a themed food and cocktail menu on Halloween Day. Cheers!
30.  Jam into the night
Celebrate a Halloween season to remember with one last bash. Southbound Smokehouse on Central is hosting the Allman Betts Halloween After Party. 
31.  Trick or Treat!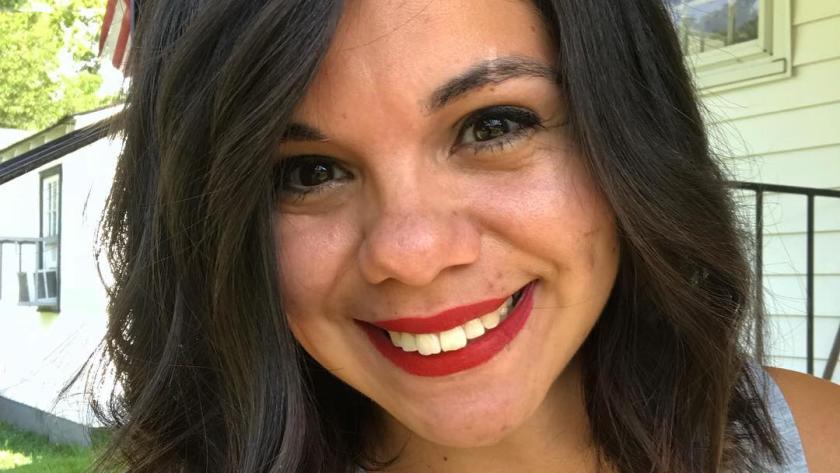 Author: Claire Chavez
Claire is the Director of Strategy and Innovation at TranterGrey Media. (She loves Halloween, obvi.)
#LoveAugusta