Back
Arts in the Heart of Augusta
(Note: This blog was originally posted November 5, 2010. It has been updated with information about Arts in the Heart 2011)
Arts in the Heart of Augusta is one of my favorite festivals.  I look forward to attending each year.  Every year a different country is showcased and this year it was Brazil.
This year I was on a mission!  My neighbor - Mr. Melvin has lived in Augusta all his life but has never been to Arts in the Heart!  I couldn't believe it so I invited him to come along with me, my mom and youngest son.  Of course, he was surprised by how big of an event it was.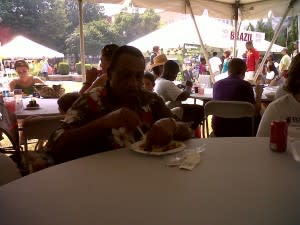 Obviously food is abundant with all the different countries represented.  There are over 15 different countries represented in the world food bazaar each year.  Mr. Melvin had no trouble deciding what to eat though.  He went straight for Jamaica.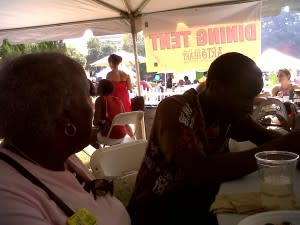 I ate a Meat Patty from Jamaica on Friday  so I was headed for the Fish and Chips from Ireland on Saturday.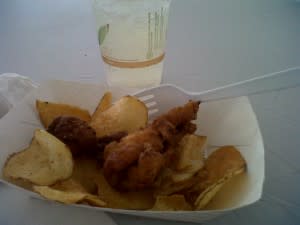 We walked around and checked out the  arts and crafts, and  jewelry before we stopped at a couple of the stages.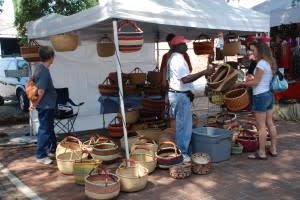 Now, there was a time when I would sit at the Children's stage or the Family stage and just watch all the different groups perform.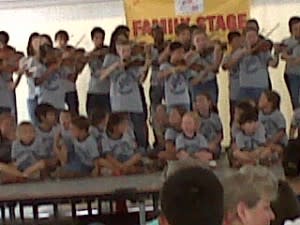 If I got a good seat up front I wasn't moving!  Since our group was mixed this year I thought we should keep it moving and get a little more variety.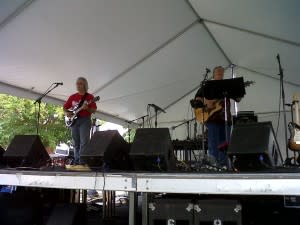 I don't think I will have to convince Mr. Melvin to go next year.  As a matter of fact he already told me he was going to bring his stadium chair next time!
Arts in the Heart of Augusta 2011: September 16 - 18
Friday, Sept 16: 5 p.m. - 9 p.m.
Saturday, Sept 17: 11 a.m. - 9 p.m.
Sunday, Sept 18: 12 noon - 7 p.m.
Featured Culture for 2011: GREECE
Weekend Badges: $7 at the gate   //  $5 in advance (available at all SRP locations)