James Brown of Augusta GA
"I Feel Good"
Augusta is proud to have played such an important role in the life of a world-renowned musical artist. Get a little closer to Augusta's most famous son - The Godfather of Soul, Mr. James Brown by experiencing the below sites and tours.
Augusta is proud to have played such an important role in the life of a world-renowned musical artist and is grateful Mr. Brown called Augusta home. As you journey through our funky sidewalks of this audio tour, you will walk where Mr. Brown walked and stand where he stood. We hope you enjoy this soul-city journey and feel THE groove of Augusta's most famous son. Come by Augusta & Co. at 1010 Broad Street to pick up your brochure and learn more. Soul Starts Here.
See some of Mr. Brown's classic dance moves, listen to some of his all-time hits and learn about his national role in race relations as you take in the most comprehensive collection of Mr. Brown's life, legacy, and contribution to music. The Augusta Museum of History exhibit features performance attire, family photographs and more.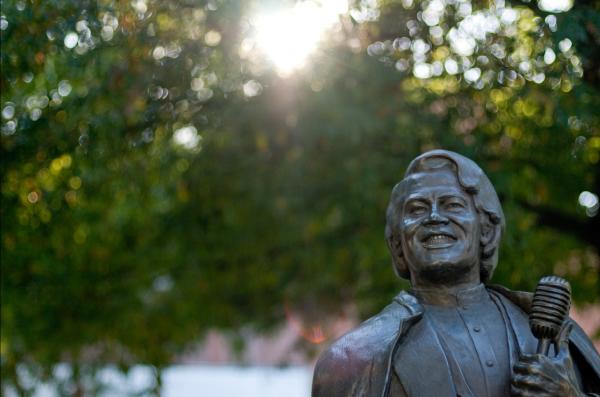 Have your picture taken with the Godfather of Soul's bronze statue. The statue depicts Mr. Brown mid-career and captures him as so many remember him on stage. It also honors Mr. Brown for his many musical achievements, including 1983 Georgia Music Hall of Fame Inductee, 1986 Rock'n'Roll Hall of Fame Inductee and 2003 Kennedy Center Honoree.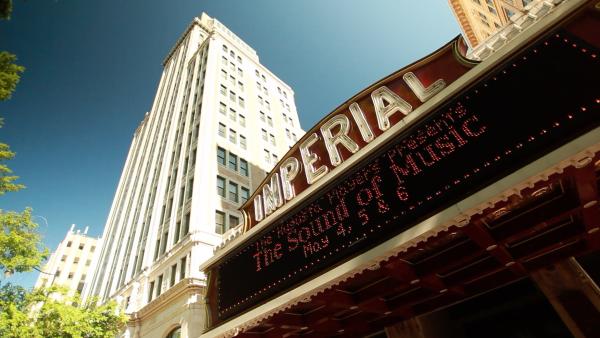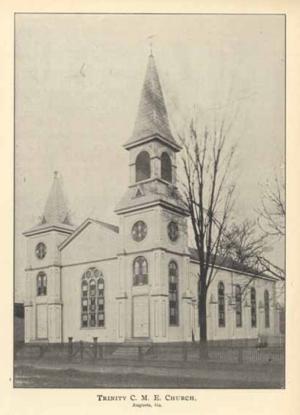 James Brown was fascinated with music at an early age. A friend taught him how to play the piano, and he took to it right away. Mr. Brown's family didn't own a set of keys, so in order to get his fingers on the ivories he started sweeping the wood floors at Trinity CME. In return, the church would let him practice his music on it's sanctuary piano Visit the church at 2930 Glenn Hills Drive.
Note: Although the current congregation now meets in a new building, the original church structure where Mr. Brown visited still stands at 873 8th Street.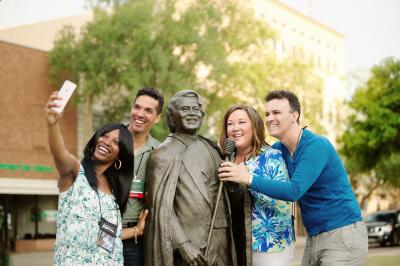 Take a comprehensive tour of James Brown sites around Augusta, led by a James Brown Family member. Reservations must be made at least 24 hours in advance. Tours depart from the Augusta Museum of History. Tours run on Saturdays each week from 11 a.m. - 12:45 p.m. Afterwards, buy a James Brown Family Historical Tour souvenir!  Tour admission is $15 per person. Cost includes admission to the Augusta Museum of History - where the largest collection of James Brown memorabilia is on permanent exhibition.
Transportation provided by T and T Transportation.
Related Content