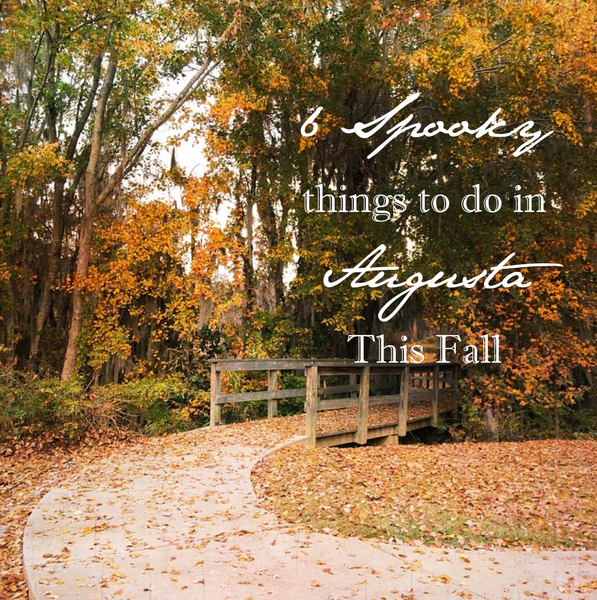 Cooler weather, changing leaves and pumpkins can only mean one thing – fall is here! This season, there are plenty of ways to have a little spooky (or sort-of-spooky) fun in Augusta.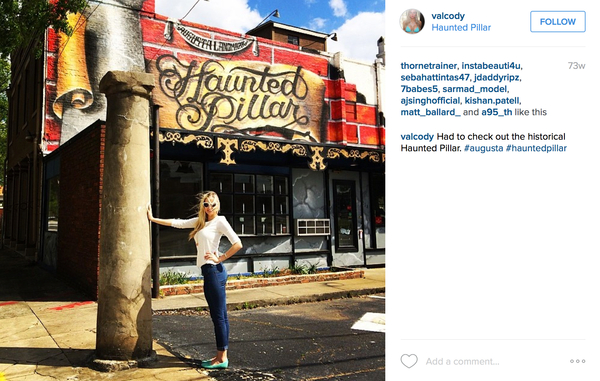 1. The Haunted Pillar
The Haunted Pillar is all that remains of a farmer's market that once stood at Broad and Fifth Streets in downtown Augusta, Georgia before it was destroyed by a tornado. Local legends claim that any attempt to move, destroy, or even touch the pillar will result in death. According to one story, a preacher who was denied the right to preach there, "...threatened that a great wind would destroy the place except for one pillar and that whoever tried to remove this remaining pillar would be struck dead.". Take a trip to the pillar – if you dare!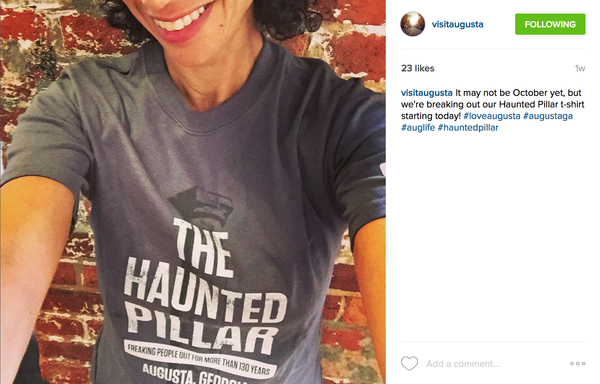 Afterwards, stop by the Augusta Visitor Center – located down the street from the Pillar inside the Augusta Museum of History – and grab a Haunted Pillar t-shirt to take home and brag about. A visit to the Haunted Pillar is free (not including any medical bills that may be incurred from touching it) and t-shirts are $18. BONUS: Mention this blog at the visitor center and get 20% off your haunted pillar t-shirt!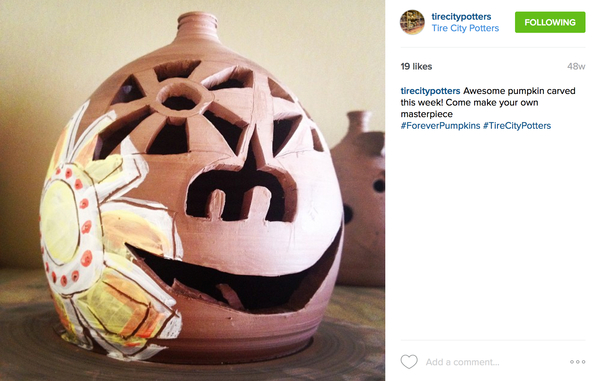 2. Forever Pumpkins: Tuesdays – Sundays in September & October
Carving pumpkins is a beloved fall tradition by many, but you haven't carved pumpkins like this before! Tire City Potters, a local pottery shop, offers Forever Pumpkin carving almost every day in October. You'll get to carve and decorate your own clay pumpkin at the shop. Afterwards, Tire City Potters will fire your creation so that you can use it year after year. Pumpkins are $35 each if you or your group are carving 1 – 4 pumpkins and $25 each if you or your group is carving 5+ pumpkins. Call (864) 434-0183 to schedule your carving.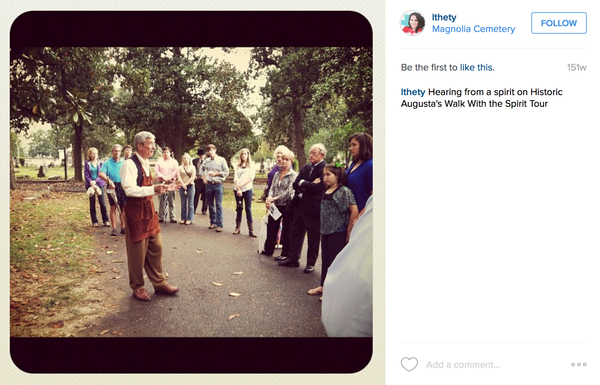 3. Walk With the Spirits – October 10 & 11, 2015
Meet and learn from the residents of Magnolia Cemetery during Historic Augusta's Walk With the Spirits tour. During a 45-minute tour led by a spirit guide in period costume, participants will hear about the history of the cemetery and iconography of the headstones.  Along the route participants will be introduced to Augusta residents buried in the cemetery, played by actors also in period costume, who will enlighten the group with details of their lives and accomplishments. Tickets for the tour are $15. For more information, visit HistoricAugusta.org.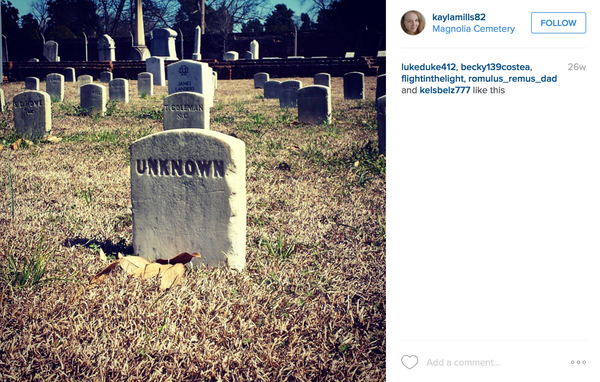 4. Granite Reminders: West View Cemetery Walk – October 18, 2015
This 115 year-old cemetery was originally established to provide a burial place for the mill workers and their families that lived in the nearby neighborhood of Harrisburg. Julie Boone, Augusta Canal NHA Interpretive Guide and Program Coordinator, gives this Canal Trail talk and walk through Westview Cemetery to highlight different sections, the people buried there and how their stories help us understand Augusta's history. Admission for the walk is free and donations are accepted. For more information, visit AugustaCanal.com.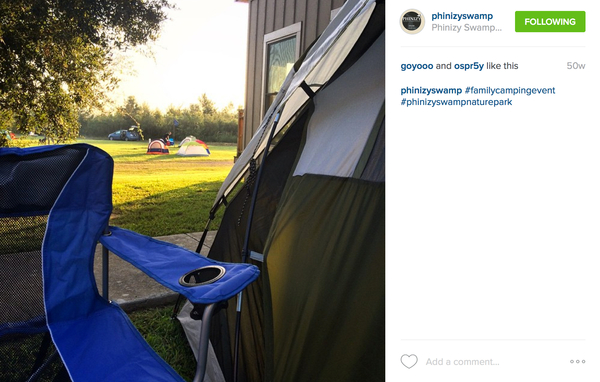 5. Family Camping Halloween Weekend: October 30 & 31, 2015
Camp out under the stars at Phinizy Swamp Nature Park and enjoy an evening of activities, campfire eats, and more! Family activities include: children's (non-spooky) campsite trick or treat, dusk swamp cemetery walk, Cabela's activities, hot dogs & s'mores, morning nature hike and morning guided bike ride. Camping is $36 per group (up to 6 people) with $5 per extra person (limit 12 people per campsite). Register online at PhinizyCenter.org or by calling (706)396-1426.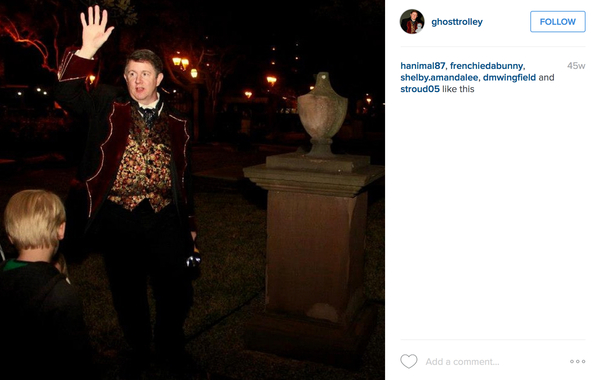 6. Augusta Ghost Trolley Tour: Various dates in October
Join in for a spirited and interactive trolley tour of Augusta. From tales of body snatchers and legends of cursed stone pillars to restless spirits of the past and presence, the Augusta Ghost Trolley is a fun and informative tour that will thrill and leave you wanting more! Take the ride, if you dare, and discover the legends and tales, chills and thrills of Augusta's eerie past. Tickets are $20 for adults and $15 for children. Visit AugustaGhostTrolley.com or call (706) 432-8883.