Get to know Augusta through interesting stories, trip ideas, lists of top attractions, and more. Come See Augusta!
Back
The Partridge Inn: The Heritage in Hilton
The Partridge Inn, Curio Collection by Hilton
When planning a meeting in the Southern States, history is an added allure for your attendees. With many historical properties and inns dotted throughout the Georgia map, Augusta is home to one of the most unique. Dating back to the early 1800's, the Partridge Inn, Curio Collection by Hilton takes you back in time as you set eyes upon its wrap around front porch and hanging ferns. What began as a two story private residence, has transformed into "The Grand Hotel of The Classic South." From the late 1800's through the 1930's the Partridge Inn was a place of prosperity and the South's premier winter snow bird destination. Guests could be seen enjoying a game of croquet on the front lawn, or lounging in the cigar room. The Inn was even host to President Warren G. Harding in 1923 where he attended one of many extravagant galas at the Partridge.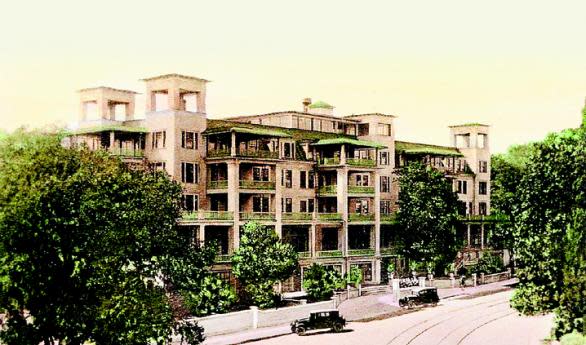 Photo by Augusta Chronicle
In 2006 the Partridge Inn began a renovation to build upon the historical foundation of its roots. Walking into the Partridge Inn today you'll find a breathtaking blend of boutique style and modern flair. With themes of grey and twists of yellow, your attendees can enjoy the elegant accommodations while still feeling the aura of history within the walls. Recently named a Curio Collection by Hilton, the Partridge Inn joins the ranks of only 22 worldwide. With more than 10,000 square feet of meeting space and accommodations for 300 guests, the Partridge Inn makes a truly unique host for your next meeting. If you're looking for a historical Inn with a modern edge, look no further than the Partridge Inn, Curio Collection by Hilton.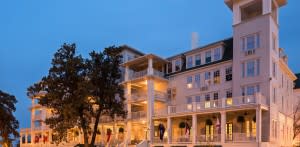 Photo by Partridge Inn
To find our more information on the Partridge Inn, Curio Collection by Hilton, please email Paige@visitaugusta.com.
Written by: Paige Rahn, Convention Sales Manager