Back
Celebrate the Godfather of Soul
This year we're celebrating National Travel & Tourism Week on May 3-9, and although in-person rallies and events are not an option this year, we are engaging by rallying around the #SpiritOfTravel instead. Our community benefits from the spirit of travel, which permeates through our passion for arts and entertainment, our zest for adventure in the outdoors, our love for local history, and our appetite for delicious cuisine. Throughout the week, we encourage our residents to inspire the spirit of travel by celebrating the birthday of the Godfather of Soul, join us in helping to recognize the exemplary members of the hospitality industry, and participate in writing a "love note" to our city hallmarks showing our support, appreciation, and most of all, our love.
Happy Birthday to the Godfather of Soul 
As the hometown of world-famous soul singer James Brown, Augusta celebrates May 3 as an unofficial holiday as we 'Get on Up' and celebrate the birthday of the Godfather of Soul. We're kicking off National Travel & Tourism Week and celebrating James Brown's birthday by putting together a few ways you can 'Get on the Good Foot,' all while social distancing. 
"GET ON UP" 
Staying inside for a while? We totally feel ya. Keep the Augusta music scene vibes going by listening to our Soulful Augusta playlist on Spotify that includes the James Brown classics we know and love. 
ProTip: No need to download Spotify to listen to our playlist, just click the link and start jammin.' 
Visit the Statue 
Hop in the car and take a driving (or walking) tour of downtown Augusta to visit the life size statue of James Brown. Homeschooling right now? Turn this into a fun field trip idea while listening to our Soulful Augusta playlist on the way there. 
ProTip: Snap a photo with the statue and post to social using #LoveAugusta. 
Grab a Tee 
The philanthropic legacy of James Brown continues with the work of the James Brown Family Foundation. Visit their website and grab a tee to continue spreading soul to communities in need.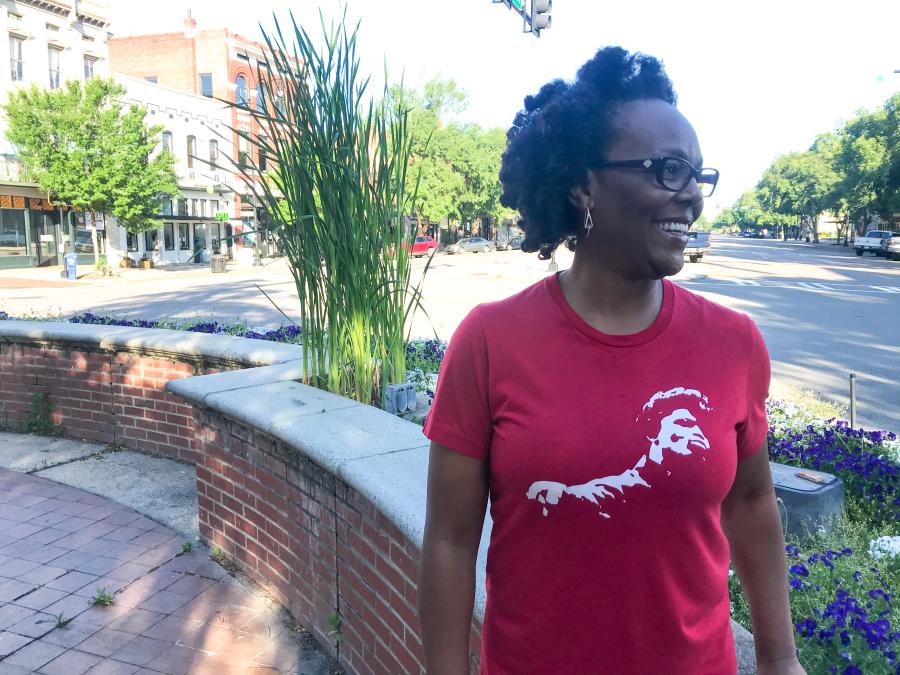 ProTip: Proceeds from this shirt to go to the James Brown Family Foundation in direct support of community charities. For more information, visit their website. 
Plan a Celebration 
We're all excited for a time when we can gather again, but right now we must maintain safe social distancing and look forward to seeing each other again soon, but that doesn't mean you can't start planning for a James Brown celebration. When it's safe to gather again, be sure to visit the James Brown exhibit at the Augusta Museum of History, or swing by Soul Bar in downtown Augusta get your funk on.