Silas X. Floyd School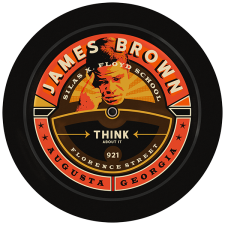 PLEASE NOTE THAT THE VINYL IS DAMAGED AT THIS LOCATION AND UNDER REPAIR.
"I only got a seventh-grade education, but I have a doctorate in funk, and I like to put that to good use." - James Brown  
Where old-school was invented, Mr. Brown attended Silas X. Floyd after moving to this neighborhood in the 1950's and attended through 7th grade. Known for being the class entertainer, he enlightened fellow classmates and teachers alike with his entertaining genius. After realizing the importance of proper education, he influenced generations to stay in school. He even tracked a song titled "Don't be a Dropout." Soul starts here.  
Listen:
Download Map + Brochure