NOW ACCEPTING
NEW FILM PROJECTS!
On, May 22, 2020, Governor Brian P. Kemp announced a filming "best practices" guide for Georgia that offers guidance for Georgia's thriving film and television industries to help reduce the spread of COVID-19 when productions resume in Georgia. The recommendations were developed in close cooperation with officials from studio and production companies who maintain a presence in Georgia.
Your project will hit the ground running in our area because we are film friendly, with no permits and low-cost locations.
We are a division of the Augusta Convention & Visitors Bureau.
For more information about our overall response to COVID-19, click here.
---
Film and TV Production in Augusta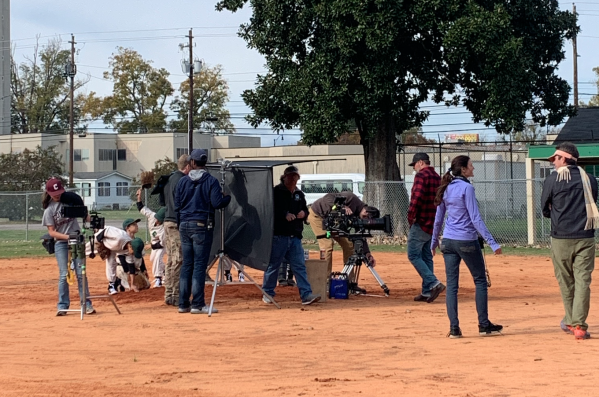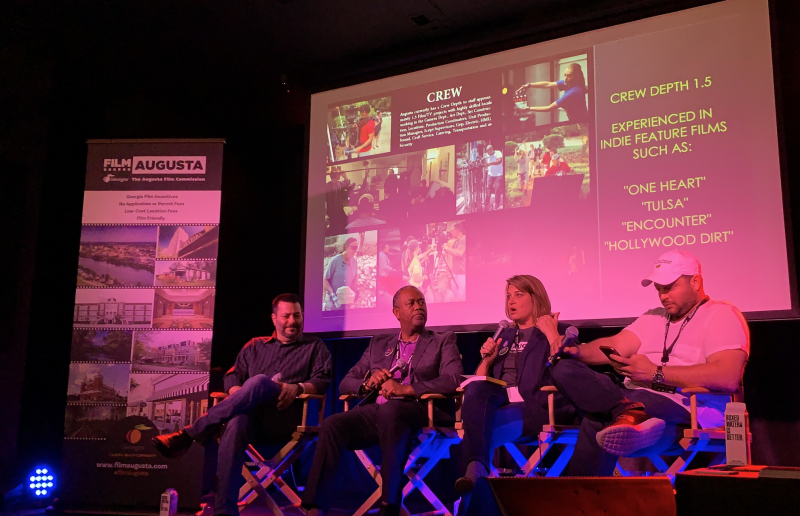 Film Augusta News
November 2019
Filming wrapped for The Royal, an independent biographical film. The full project was produced and shot in Augusta, and the production utilized May Park, the Law Enforcement Center (LEC), and other locations. Local crew and equipment were used on this film, and the production staff was instrumental in providing a tour of the LEC for Augusta Commissioners as an active film set. After the tour the film advisory panel and the production staff of The Royal shared with commissioners what an asset the building was as production space. Efforts to preserve the building are ongoing.
October 2019
Augusta hosted Warner Brothers productions for their codename "El Dorado" feature film project in October at the Law Enforcement Center building on Walton Way. This was the second film to use the previously-abandoned building. As a result of many uses, FILM Augusta began work during this time with their advisory panel and the Juvenile Justice Court to potentially delay the demolition and use the building in tandem with the court as a production hub and youth education center. Photo at left is from The Augusta Chronicle archives.
August 2019
The FILM Augusta commissioners and Augusta Mayor Hardie Davis attended the HollyShorts Short Film Festival in Hollywood, CA to connect with film directors, producers, and writers to share the benefits to bringing their next project to our area. In addition to networking, we also held a panel in which we shared info with the attendees regarding local crew and equipment rentals, the Georgia tax incentive, location services, low cost of production, hotel availability, and working with the City of Augusta. At left is a photo of the panel members.
July 2019
Saving Zoë, a feature film starring Laura Marano and Vanessa Marano, was filmed exclusively in Augusta in 2017. It is slated for a July 2019 release.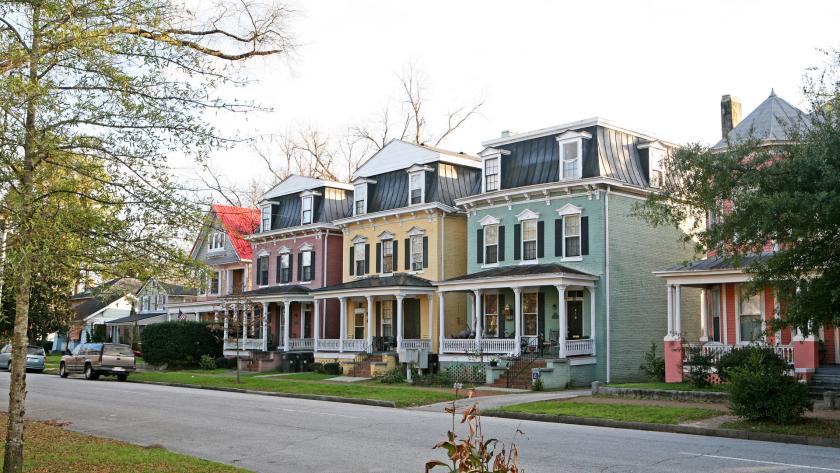 List Your Property
If you would like your Augusta home, business or property considered as a film ready location, please upload digital photos through this location submission form. Your photos will be reviewed and, if approved, your property will be added to both the Augusta and state of Georgia's location photo database.
Film Augusta is the Augusta film commission, providing services to filmmakers and those in the film industry to register their production with the City of Augusta. We provide the following film-friendly provisions: permit assistance; film registration assistance; a staff liaison to all public offices, to include the Fire Department, City Departments, and Sheriff's Department; a liaison to local businesses; recommendations for local resources including caterers, rental companies, etc.; assistance locating venues; access to best available hotel group rates in Richmond County; recommendations for filming locations and location scouting assistance; a location photo library; and local B-Roll.