Augusta CARES About You 
The CARES (Coronavirus Aid, Relief, and Economic Security) Act, was signed into law and is the $2 trillion legislation that represents phase three of relief intended to provide immediate assistance for the travel workforce and businesses of all sizes. After last week's passage, we know that many of you have questions. We wanted to share several U.S. Travel Association resources that may help provide some answers and make sure our industry is getting the assistance it needs.
Listen to the CARES Act webinar hosted by the U.S. Travel Association for complete guidance. 
Summary of the CARES Act 
Help for Small Businesses and Non-Profit Organizations: Provided through $377 billion in loans and loan forgiveness
Help for Severely Impacted Industries and State and Local Governmental Entities: Provided through $454 billion in loans, loan guarantees and other financial instruments
Business Tax Relief: For the current tax year and previous tax years
Help for Affected Workers: Provided through cash payments, tax relief, and unemployment insurance benefits
Help for Hospitals, Healthcare Workers, and Infected Individuals: Provided through grants and other forms of relief
Help for States, Local Government, and Transportation: Provided through grants, including direct support for the tourism industry and airports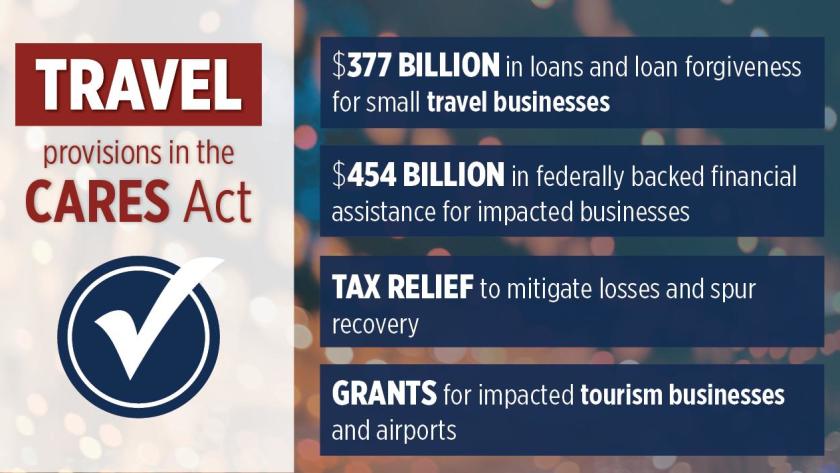 Complete Summary
Read more for a full summary of the recently passed CARES Act.
Eligibility Guide
There are many ways that the travel industry can tap into federal assistance through the CARES Act. We have outlined resources available to you to easily navigate. 
​View the full slide deck outlining CARES Act provisions and eligibility: This overview will give you insight on determining which financial assistance programs are relevant for your business situation.
View FAQs to see the answer for many questions that have already been asked by other small business owners.
We have assembled resources below regarding COVID-19 in Augusta-Richmond County and the State of Georgia. 
COVID-19 Resources 
In efforts to mitigate growing health concerns, Georgia Governor Brian Kemp and the City of Augusta have closed all restaurant dining facilities, bars, and indoor recreational areas, including salons and gymnasiums. Local restaurants are still providing delivery options and curbside pickup so be sure to order your favorite Augusta dish - we have an updated list here. 
We have closed Augusta's Experience Center, Augusta & Co. out of an abundance of caution for the health and safety of our community and visitors. Schools in the area are closed, and the Governor has issued a state of emergency to expedite spending and free up resources available to them.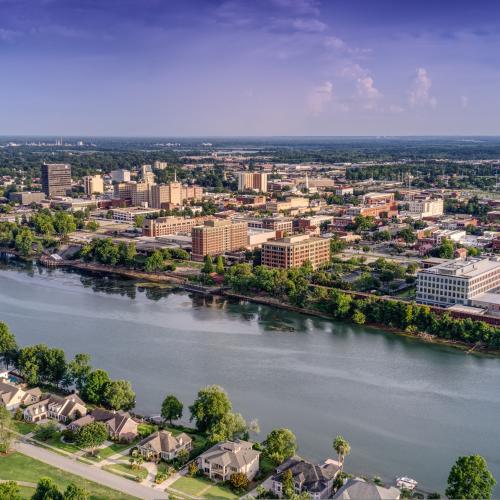 To Our Visitors, See Y'all Soon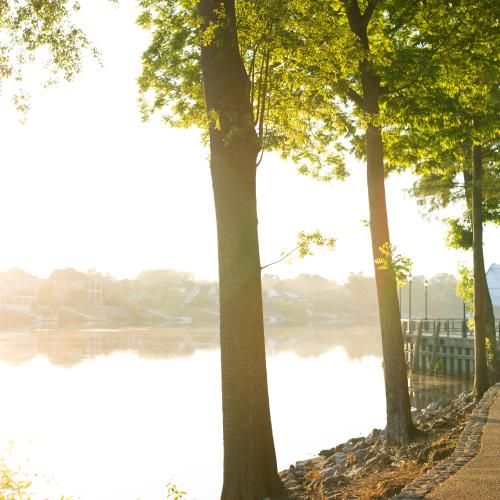 Social Distancing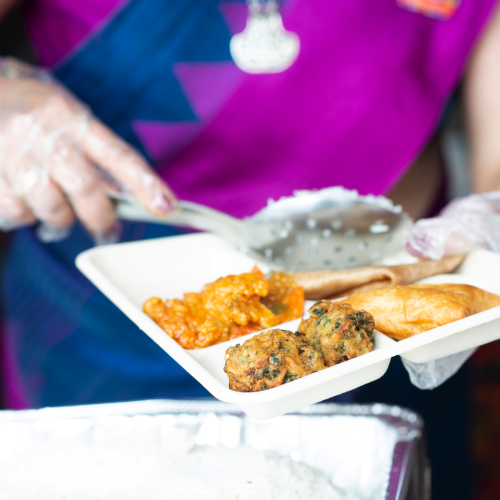 Fall Festivals & Events
Visit the above resources for guidance and tips during COVID-19.
Stay Safe & Healthy 
To protect yourself and others, please take the following precautions as recommended by the Centers for Disease Control (CDC):
Wash your hands frequently with warm water and soap for at least 20 seconds;
Avoid sharing food and drinks;
Avoid touching your eyes, nose, and mouth;
Cover your cough or sneeze with a tissue or into your elbow; and
Clean and disinfect frequently touched objects and surfaces.
During this time, our hearts and thoughts are with those who have been affected by this. We send our deep appreciation to those in our community, the healthcare industry and first responders who are working on the front lines to mitigate the spread and impact of this virus. Our community and its people are resilient; we will persevere through this and are optimistic about the future.