Back
Win a weekend in Augusta!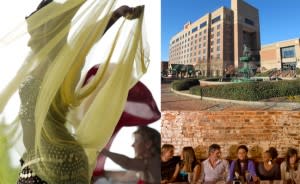 You could win a fun filled weekend in Augusta, Ga from September 14 - September 16, 2012! Click here to register.
Shop for local arts and crafts, sample food from around the world, see live performances and much more during the Arts in the Heart of Augusta Festival. Hear bluegrass legend Ricky Scaggs live at the historic Imperial Theatre and eat like a foodie at some of Augusta's best local restaurants.
Vacation package includes:
Winner will be notified by August 24, 2012.