Back
Willie Nelson in Augusta
Earlier this year I had the opportunity to see Willie Nelson live in Augusta. I've seen him several times before, but my husband hadn't so I decided to take him.  We had dinner downtown at the Mellow Mushroom and went to Stillwater Taproom for a few drinks before the concert.  The show was at the Bell Auditorium and you can see from this picture that there really isn't a bad seat in the house.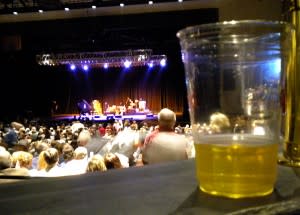 The entire place was packed and everyone was excited about the show.  Willie's son Lukas opened up for him and he was pretty good!  His voice sounds a little bit like Willie, but he plays the electric guitar and his music definitely has its own sound.  Once Lukas was done with his set, we waited patiently for Willie to start.
Willie came out on stage to cheers and shouts and everyone was anxious to hear him.  He played a great set of his classics, like "Mammas, Don't Let Your Babies Grow Up to be Cowboys", "Crazy", and "Blue Eyes Cryin' in the Rain".  Of course, he also had to play "Georgia On My Mind", another one of my favorites.  Almost the entire crowd sang along with Willie on this one.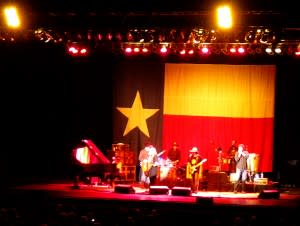 It was a great treat for a legend like Willie Nelson and his family band to play in Augusta.  He proved that no matter what your age, you can still have a good time!