"Whirl (N): a rapid round of events, affairs, etc"
We all need a little mini-vacation sometimes and a weekend whirl to freshen things up is always fun. September in Augusta, Ga is full of festivals, art and culture. This month's Weekend Whirl puts brings you to one of the South's most famous festivals – Arts in the Heart of Augusta. Start planning your trip for August 16th through 18th.
Friday Night
Music to give you a Southern Soul. Grammy award winning Marty Stuart and His Fabulous Superlatives bring their "hillbilly rock" to the historic Imperial Theatre in downtown Augusta for the kick-off performance of the Southern Soul and Song series. The show starts at 7:30 p.m. If you get into Augusta by 5 p.m. plan to stop by Blue Sky Kitchen a few blocks down from the Imperial Theatre for dinner before the show. If you're running late, head over to Blue Horse Bistro after the show.
Saturday
Soul food for breakfast. Before heading into the festival, make a quick stop by the Coffee Break Café  for breakfast. You can grab a home-made, honest to goodness breakfast sandwich (no frozen stuff here!) and take it with you. Or order a breakfast plate and eat in.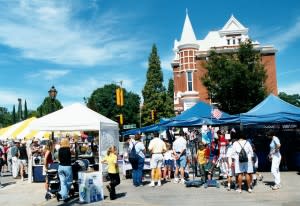 Southern setting for International Culture. Greece, China, India, Jamaica –experience the art, music, food and traditions of cultures from all over the world at Arts in the Heart of Augusta. With over 100 artists and crafters, more than 60 performers and authentic ethnic dancers on 4 different stages, there's more than enough to keep you busy exploring all day.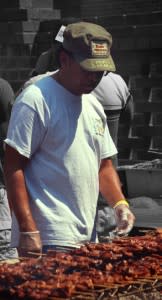 Stop by the Global Food Village and take your taste buds on an international culinary journey for lunch and dinner!
Sunday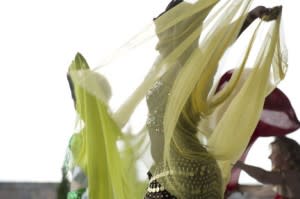 Can't get enough of your art, baby. With so much to see and do, you'll probably want to plan on spending some more time at the Arts in the Heart of Augusta. If you haven't already, make sure you take time to stop by the Global Stage in the Common and see a variety of performances by groups representing countries like Greece, Ireland, The Middle East and more!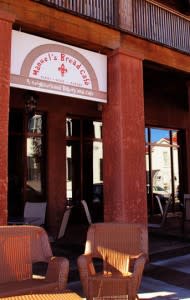 Get a late breakfast, or lunch, or brunch. Before heading home, take a quick trip across the river to Manuel's Bread Café. The Hammond's Ferry neighborhood is a perfect example of Southern charm and style. Ask about their homemade lemonades and make sure you order one if it's available!