Back
Tony Howard's Motown Review at the Imperial Theatre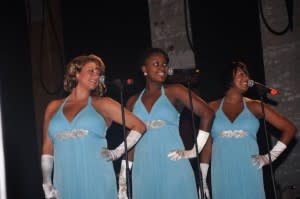 I always struggle with what to get my mom for her birthday, but this year her visit to Augusta coincided with the perfect gift.  My mom is a big fan of music from days past, so I surprised her with tickets for us to see Tony Howard's Motown Review.
The show was held at the Imperial Theatre, and we were fortunate enough to have seats in the lower first balcony.  We had a fantastic view of the whole stage and were able to see every bit of the action.  The theatre was packed, and there was plenty of clapping and dancing.
The show started out with a few Stevie Wonder songs and then went into a Marvin Gaye tribute.  That performer was fantastic.   So was the tribute to Aretha Franklin that followed it.  Man, she could sing!  I loved her performance of "Respect."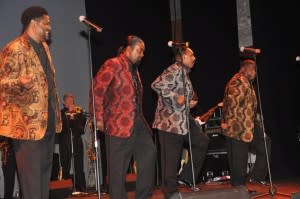 By far the best part of the night was the finale, The Motown Review, which featured songs from The Temptations, Smokey Robinson and the Four Tops, among others.  Mom's favorite song is "My Girl" by The Temptations, and she wasn't disappointed.
We had a great time at the show, and it is definitely something I would see again.  I love the Imperial Theatre, such a fantastic historic venue and they host a lot of great performances.  To see which shows they have coming up, visit www.imperialtheatre.com.
(Both images courtesy of Jeff Hines)