Back
These are a few of my favorite things...
Augusta, Georgia is a beautiful city. Its milder year-round temperatures make it an excellent place to live, and also a great place to visit. I love Augusta, I love its history and heritage, its people, its architecture, dining options and more. But, I must admit that I am partial to a certain things that make Augusta great. These are a few of my favorite things...
Some of my favorite attractions...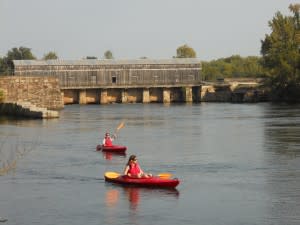 The Augusta Canal Heritage Area - Explore the nation's only industrial power canal still in use today for its original purpose. Enjoy it on bike or foot along the tow path or by canoe, kayak or a guided boat tour. Also make time to see the Augusta Canal Interpretive Center to learn more about the Augusta Canal, its history and how it helped make Augusta what it is today. Watch Augusta Canal Video The James Brown Exhibit at the Augusta Museum of History - The Godfather of Soul, Mr. James Brown himself. This first of its kind exhibition features rare memorable and personal artifacts which vividly tell the story of Brown's rise to worldwide fame. Did you know that James Brown was from Augusta and used to shine shoes in downtown Augusta as a boy? Watch Augusta Museum Video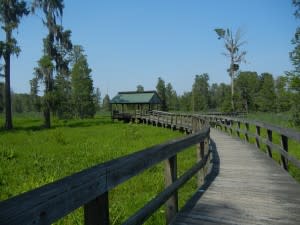 Phinizy Swamp Nature Park - Explore a swamp right here in the heart of Augusta! See wildlife in its natural habitat at this 1150-acre park complete with trails, boardwalks that carry you over the wetlands, observatory decks, guided tours are also available. The park is open seven days a week from dawn till dusk. Great for the little ones! Watch Phinizy Swamp Video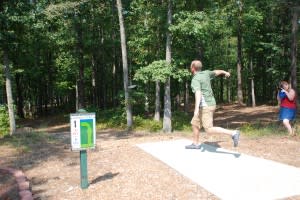 Storm Thurmond/Clarks Hill Lake - With more than 1,000 miles of shore line, it is the largest man-made lake east of the Mississippi River. You can camp, hike or bike trails, enjoy outdoor and water sports or visit one of the many designated swimming areas. It is also home to the International Disc Golf Association, a new, fun and innovative alternative to ball golf.
Of course all the fun and excitement can make a person hungry, luckily if you're in Augusta we have more than 300 restaurants to enjoy. Here are a few of my favorites...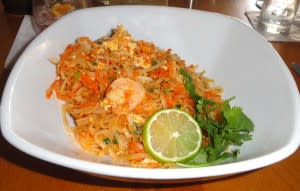 Bees Knees Tapas Restaurant & Lounge - They take a global approach that includes cuisine and flavor from many different cultures. And, tapas are small, so feel free to order several, and make sure to share with your group so everyone has the opportunity to try it all. You won't be disappointed. They make excellent red and white homemade Sangria.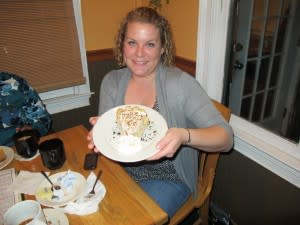 Boll Weevil Cafe and Sweetery - This has to be my absolute favorite place for dessert. They offer an extensive dessert selection. Cakes, cheesecakes, pies and more; the slices are larger than you can imagine. One of my favorites? The Tiramisu. Yummmm....
This is just a sample of the things there are to do, see and eat in Augusta, Georgia. Visit our website for more information! www.AugustaGa.org.