Back
The Pink Dipper serves up a tasty blast from the past
If you're looking for a great place to get ice cream-you must check out the Pink Dipper, located in North Augusta, SC.
In the heart of downtown North Augusta is this cute ice cream parlor that has been around for more than thirty years, and still serving some of the best cold treats in town today!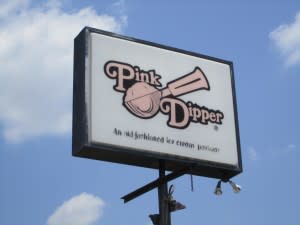 They offer a variety of ice cream and specialty treats.  I remember coming to this ice cream shop as a child, and still enjoy it today! There is nothing like a hometown ice cream shop on a beautiful sunny spring day! Make sure you take the kids-they will enjoy the old time ice cream parlor feel and all the treats as well!
Pink Dipper
501 Georgia Avenue North Augusta, SC 29841
(803) 279-4100