Back
The Machine hits the A-U-G!

The country music duo, Sugarland, rocked a sold-out James Brown Arena on Thursday night, June 23. I can honestly say it was one of the best concerts I have ever been to, and Jennifer Nettles and Kristian Bush were nothing shy of amazing!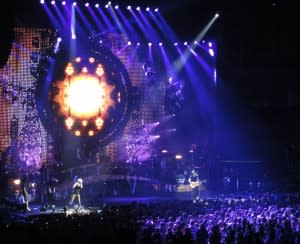 The duo sang several of their well-known/award-winning hits including: "Settlin," "Stay," "All I Want To Do," "It Happens," "Every Day America," "Who Says You Can't Go Home," and of course, "Baby Girl," "for fans who have been there from the beginning," she said. And the crowd sang along; the energy was high and everyone was having a good time. They also sang songs from their newest album, Incredible Machine: "Stuck Like Glue," "Tonight," "Little Miss," "Shine The Light" and "Every Girl Like Me" are my favorites!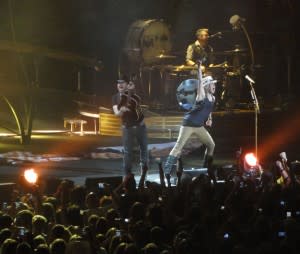 The duo seemed right at home in the Garden City. Nettles even gave a shout-out to local trendsetter and business owner CoCo Rubio, owner of Sky City and Soul Bar. Nettles said she remembers the days before she "hit it big" playing shows at the Soul Bar and drinking $1 PBR specials; a special that is still offered today!
Being born and raised in Douglas, GA, a short drive from Augusta, the crowd was full of her family and friends. Even her high school band director was there; she jokes saying that it was a good thing the "audience hit all their P's and Q's."
It was one of the best shows I have been to in a long time! I cannot wait to see another show at the James Brown Arena when Keith Urban takes the stage on Saturday, August 13 right here in Augusta, GA! Will you be there?
James Brown Arena
601 7th Street Augusta, GA 30901 (706) 724-2400
http://www.augustaentertainmentcomplex.com