Back
The Augusta GreenJackets are back!
The Augusta GreenJackets are back, and their fans could not be happier! Crowded gates are what you'll encounter when you first walk up to Lake Olmstead Stadium, the home of Augusta's minor league baseball team, but no worries, because the lines move very quickly.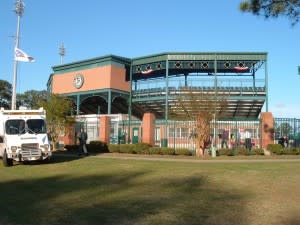 When you enter the stadium your senses will be greeted by the sight of GreenJacket fans strolling around sporting their game attire, you'll hear about the excitement of last games home run by those in passing and you'll smell fresh popcorn being popped and hotdogs being grilled.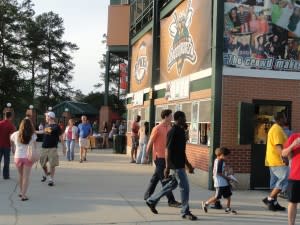 The Augusta GreenJackets are a minor league baseball team that plays in Augusta, Georgia, as a Class A affiliate of the San Francisco Giants. Lake Olmstead Stadium has been the home of the GreenJackets since the 1995 season. The team is named in honor of The Masters golf tournament held in Augusta, where the winner receives a green jacket. The GreenJackets season begins in April and concludes in early September.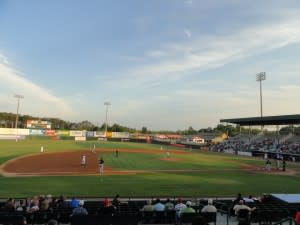 My first game of the season just happened to be the first of several "Thirsty Thursdays." Each and every game played at home on a Thursday baseball patrons can enjoy dollar draft beer and fountain sodas! And that's only one of several promotions offered. Monday - dollar hotdogs Tuesday - two-for-one Wednesday - Baseball Bingo Friday - alternating promotions Saturday - fireworks Sunday - kids eat free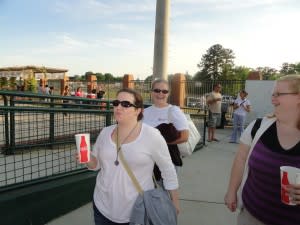 Tickets are inexpensive and GreenJackets games are fun for the entire family. Individual game tickets can be purchased for as low as $7.00 for general seating. There are also several ticket packages depending on your needs, including season passes for you baseball enthusiasts! Do you have a large group? No problem! Lake Olmstead Stadium has the accommodations. Book their private party pavilion.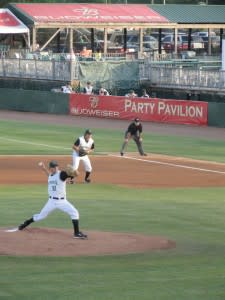 The Augusta GreenJackets play April through September, so there is still time for you to catch plenty of the action!
The Augusta GreenJackets Lake Olmstead Stadium 78 Milledge Rd  Augusta GA 30904 (706) 736-7889