"Whirl (N): a rapid round of events, affairs, etc"
We all need a little mini-vacation sometimes and a weekend whirl to freshen things up is always fun. October in Augusta, Ga ushers in cool fall weather and plenty of ways to enjoy it. Downtown is in full swing with exhibits, concerts, performing arts and cultural festivals. So start planning your trip now for October 7th – 9th!
Friday Night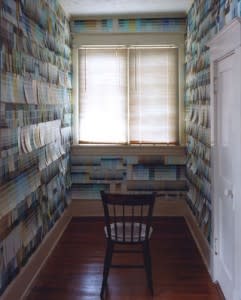 Untitled (indecisiveness)
What are you obsessed about? When you arrive on Friday evening, head over to the Gertrude Herbert Institute of Art for the reception of contemporary artist, Sarah Hobbs. Hobbs' work explores phobias and obsessive-compulsive behaviors through large scale installations which she constructs and photographs.
After you've studied and contemplated Hobbs' work…

Obsess over Botanica. Internationally acclaimed ballet company MOMIX has performed in cultural meccas around the world. Now they bring an exciting contemporary ballet to the historic Imperial Theatre. Botanica brings to life the small miracles that occur every day around us in nature using magnificent choreography and stunning dance effects.
Obsess over food. End the evening with a late dinner at Frog Hollow. You'll be able to talk about the night over a glass of wine and perfectly crafted meal made with fresh regional ingredients!
Saturday
Sleep in a little and grab breakfast before heading to the historic Summerville neighborhood for the Tour of Homes.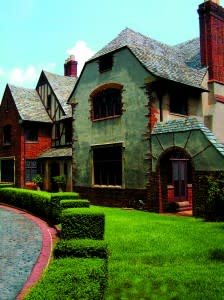 Frankly, my dear, you'll really love these houses. Spend the afternoon touring Augusta's most historic and eclectic neighborhood and you'll start to feel like you've stepped into a scene from "Gone with the Wind." The Summerville Tour of Homes offers a glimpse into some of the grandest homes and buildings in the neighborhood.
Follow the Crums. Grab an early dinner at the trendy Crums on Central. Make sure you try the Bacon wrapped Seafood-Stuffed Mushrooms or a fire-grilled pizza!
May the force be with you. Star Wars, Indiana Jones, E.T., Jaws – John Williams' iconic musical compositions have punctuated the film industry for decades.  Now watch as the Symphony Orchestra Augusta brings each piece to life during the John Williams Spectacular.
Sunday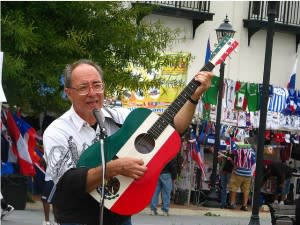 Hola amigos! Treat your taste buds to authentic Hispanic food and enjoy live music and performances at the annual Augusta Hispanic Festival in downtown at the Commons.
Our big fat Greek festival. Indulge your sweet tooth with homemade Baklava, shop at the bazaar and learn traditional Greek dances at the Augusta Greek Festival in the Holy Trinity Greek Orthodox Church.