Back
See you at the game!
Guest blog submission by Michelle Naval, Augusta Sports Council It's no secret that I am a HUGE fan of Augusta State University Basketball!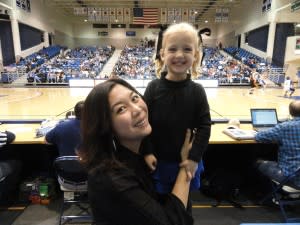 I can still remember going to my first ASU basketball game during my freshman year all because a friend of mine was a cheerleader and wanted me and the rest of our friends to go to the game to watch her!  Little did I know that first game would get me hooked on ASU Basketball!  That was about 5 years ago and till this day I still get excited when October comes around because I know Jaguar basketball season is right around the corner! Everyone gets excited to watch some great basketball.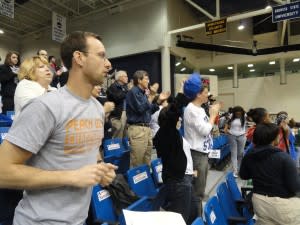 I always arrive with my game day posters and my Jaguars team spirit in hand on game days!
Besides the game there are a lot of other things that will keep just about anybody that comes happy.  The game day environment in Christenberry Field House is great! Fans of all ages come out every game to support the teams and to enjoy some really great basketball.  Plus it also doesn't hurt ticket prices are affordable. There's also the ASU Study Abroad sponsored concession stand where you can get just about any candy you can think of plus huge tubs of popcorn for snacks during the game.  Halftime is probably the busiest time at the concession stand and thankfully you don't have to wait long to get your snacks and back to your seat before the 2nd half starts!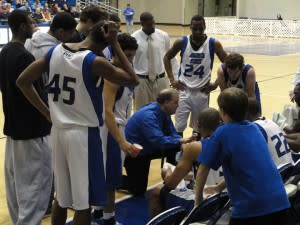 So whether or not you're an alumni, student, community supporter, kid or just a basketball fan in general, I highly recommend coming out to catch a game at Christenberry Field House because trust me there's still plenty of chances for you to catch a game this season!  I promise you won't be disappointed!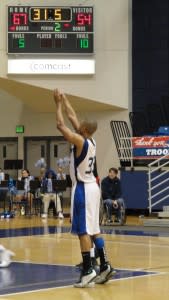 So remember Augusta is not only the home of the Masters but also the Augusta State Jaguars!  Go Jags! See you at the game!
Augusta State University Christenberry Field House 3109 Wrightsboro Road Augusta, GA 30909 (706) 737-1632