Back
Saturday Morning Trail Ride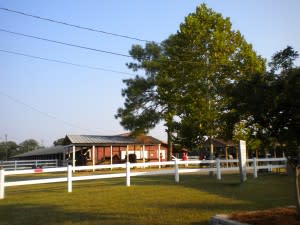 A couple of weeks ago, we headed out to Fort Gordon to visit  Hilltop Riding Stables for a nice Saturday morning trail ride.  Hilltop is located just about 20 minutes from downtown Augusta.  It's great to have such peaceful scenery right outside town.
I've had a little bit of experience riding horses when I was growing up. It had probably been a couple of years since my last horseback ride, but that didn't matter.  The folks out at Hilltop do a great job of matching you up to the right horse based on personality and riding experience.  My horse for the day was 'Shortcake' but they call her 'Shorty'.  We got along great! Hilltop also offers youth horseback riding camps and birthday parties.
We took a 2 hour ride through the trails at the fort, and since most of the woods are shaded the weather was quite pleasant. It was a really pretty, sunny morning, but not too warm.  We had a guide at the front and at the end of the line, to make sure that everyone stuck together.  They also pointed out some of the sights and helped guide first time riders along the way.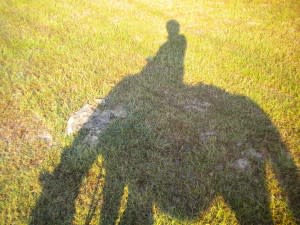 Afterwards, we let our horses cool off and get a drink of water and we cooled off ourselves in the welcome center's air conditioning. It was a great way to spend a Saturday morning in Augusta!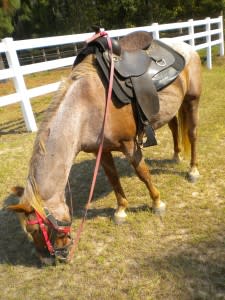 Hilltop Riding Stables 508 N. Range Road Fort Gordon, GA 30905 (706) 791-4864