I recently ate at the Rooster's Beak with a group of people who were visiting Augusta from various places in the Southeast.  They were intrigued by the different taco options, which Rooster's Beak is known for, and pleased with the wide variety of cocktails and beer selections.  They have over 30 specialty beers, and some standard favorites for those who aren't as adventurous.
We started off with an appetizer of chips and three different salsas – fresh, roasted and green.  They were all delicious, but the green salsa had a little something different that gave it great flavor.
For our meals my group all went with tacos.  The favorite at my table was the Veggie which has roasted cauliflower, roasted potatoes, roasted green peppers and pumpkin seed pesto.  I ventured into the specials territory though, and was not disappointed.  My sashimi grade tuna, served on a bed of green tea soba noodles and topped with crab meat and a white curry sauce, was out of this world.  And it was presented beautifully.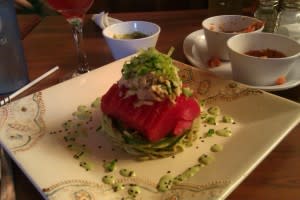 Not only does the Rooster's Beak have great beer, great tacos and great specials, they also have fantastic homemade desserts.  Ice cream options for us that night were Cheez-It, Blueberry Bacon and Smoked Plum, in addition to some more traditional options.  We tried them all and, although they may not sound it, they were good!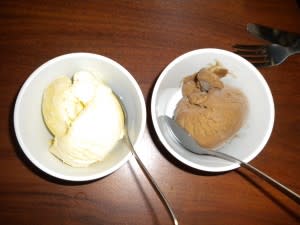 One of our guests tried the wine cake, complete with grape glaze and ice cream on top. It was delicious!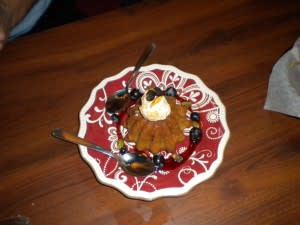 Be sure to check out Rooster's Beak sometime soon.  They are open Tuesday – Saturday for lunch and dinner.  Find out more at www.feedyourbeak.com.
Rooster's Beak 215 Tenth Street Augusta, GA 30901 (706) 362-2260 Tuesday - Saturday: 11:30 a.m. - 2:00 p.m. & 5:00 p.m. - 11:00 p.m.