Rock Fore! Dough this year was once again a great time! The 7th annual concert and fundraising event is held every year during Masters Week at the First Tee of Augusta. Last year, the concert took place on Tuesday, April 5, 2011.
This event has become a Masters Week tradition for both locals and visitors. It's a great event because it's your opportunity to listen to music and help raise money!
The Sibling Strings, a local band, started the night off. Next came Edwin McCain singing his famous hits "I'll Be" and "I Could Not Ask For More." He also sang several well-known cover songs including one of my favorites from the talented Bob Marley, "No Women, No Cry."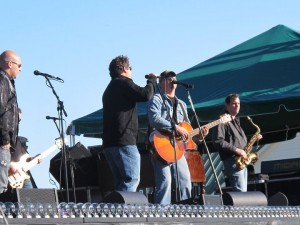 Michelle and I had a great time singing and dancing along, especially when Sister Hazel took the stage next. My favorite part was when they did what lead singer/guitarist, Ryan Newell called a "smooch up." This was a compilation of several pieces of all their great songs and a real crowd pleaser. They also did a great job covering Bad Company's "Shooting Star."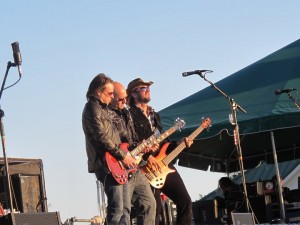 The moment everyone was waiting for was when the headliner, Darius Rucker  took the stage. Rucker has played at Rock Fore! Dough four times in the past as a member of Hootie and The Blowfish. 2011 was his first year headlining the act as Darius Rucker. He sang several of his new songs like, "Come Back Song," "It Won't Be Like This For Long," and his newest single "This." He also gave the people what they wanted and sang some of the hits from his former band Hootie and the Blowfish like, "Hold My Hand," Let Her Be," and "I Only Wanna Be With You." He also did a fabulous job covering Hank William Jr.'s "Family Tradition."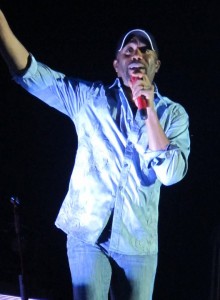 If you have never been to Rock Fore! Dough I encourage you to get your tickets for 2012! It is usually held the Tuesday during Masters Week.