Back
Planning a Wedding in Augusta, Georgia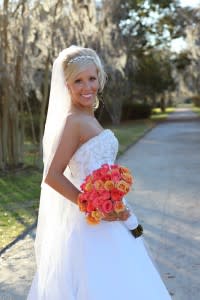 I recently got married in my hometown of Augusta, GA. While planning a wedding takes lots of time, and can be stressful-it was worth it in the end!
There are so many places to choose from to get married in Augusta. The city offers many churches, downtown venues, historic sites, hotels, and even an old firehouse. My family hosted my bridal brunch at the beautiful and historic Partridge Inn. This is a Southern hotel that dates back 100 years and is still the splendor of the South!
We decided to have our rehearsal dinner at Enterprise Mill, located downtown on the Augusta Canal. This was the perfect place to enjoy the historic mill, while also enjoying the sites of the canal.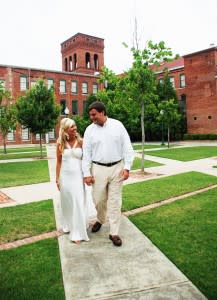 We chose the church I grew up in, The Hill Baptist Church, located in Summerville, for the ceremony site. Last, we decided on The River Room located on the Savannah River in historic St Paul's Church for our reception site. We wanted to incorporate as many features that Augusta has to offer.
There are also many wonderful vendors to choose from when deciding who to use for your caterer, cake, flowers, band/DJ, photographer/videographer, wedding dress/tux, gifts for your attendants and everything else! Also, here at the Augusta CVB we can help you with reserving hotel rooms for your out of town guests at a discounted rate, and help with locating a venue for any of your wedding events.
So, if you or someone you know is thinking about getting married here in Augusta, the opportunities are endless and I can assure you, you will be happy with any choice here in Augusta. Happy Wedding Planning!!!