It was such a busy and fun filled weekend that when Sunday rolled around no one felt like cooking . The solution to this problem? The prestigious Partridge Inn's PI Bar and Grill's Sunday Brunch! It has been voted Best Brunch in Augusta by its residents for several years and held onto its title in 2010. It's both  impressive and delicious!
The atmosphere of the Partridge Inn is incomparable to any other place in Augusta. It is located in the beautiful and historic Summerville neighborhood and sits on a hill, which offers a stunning view of Downtown Augusta.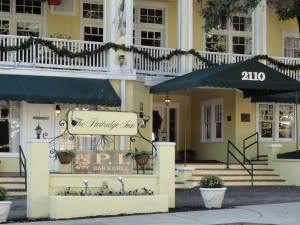 It offers traditional breakfast  foods such as: bacon, sausage, biscuits and gravy and grits.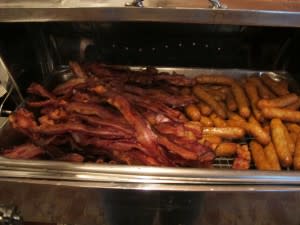 There is even an omelet station where a chef will make your omelet any way you would like it!
Because the Partridge Inn is known for its southern cuisine, homemade macaroni and cheese and collard greens can be found on the buffet! And I must admit, these dishes rival my grandma's collards and macaroni and cheese, and that  is not an easy feat in my opinion.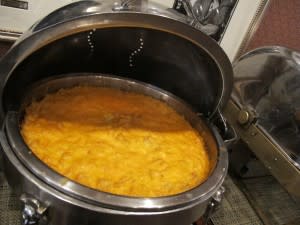 They also have fresh fruit  and various fresh salads.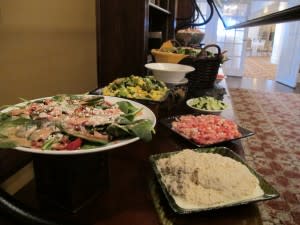 Fresh shrimp and mussels are also on the buffet.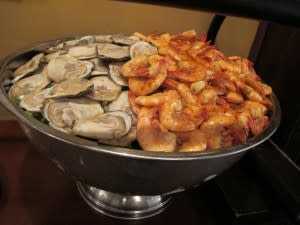 And also desserts! Try some cheesecake, pecan pie or various fruit cobblers.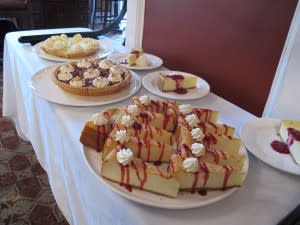 Not the mention the live entertainment created the perfect atmosphere.
The PI Bar and Grill not only offers a fabulous Sunday Brunch, but has several other specials during the week. Including live Jazz entertainment on Friday nights with free cover, martini Mondays, Wine Down Wednesdays and more. Not to mention it serves breakfast, lunch buffet and dinner daily.
The PI Bar and Grill 2110 Walton Way (706) 396-2620 (706) 737-8888 http://www.partridgeinn.com/dining/bar_grill.cfm