Back
Phinizy Swamp Nature Park
Looking for beautiful fall foliage minutes from downtown? Phinizy Swamp Nature Park has great trails to explore!
From the parking lot, follow the Cattail trail to the Visitor Center where you can find maps of the trails.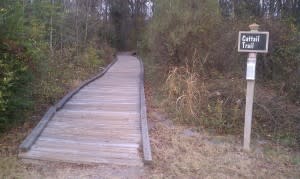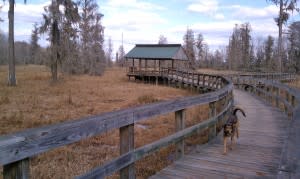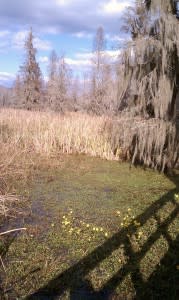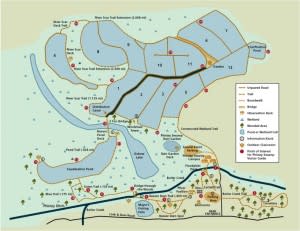 Once you've picked your route, informative kiosks and signs give you the history of the construction of the wetlands, cells as well as flora and fauna you may encounter in the park.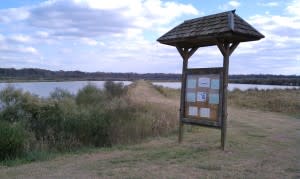 We enjoyed the Beaver Dam trail that led to a bridge over Butler Creek and a boardwalk over wetlands on the Green trail.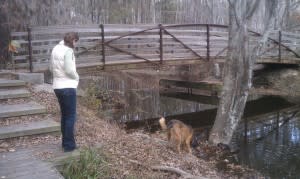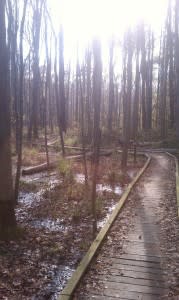 The Butler Creek trail that starts at the opposite end of the parking area offers a beautiful wooded trail, views of the swamp from high on the bluffs and other interesting discoveries.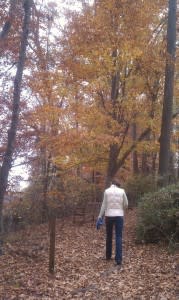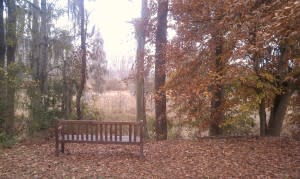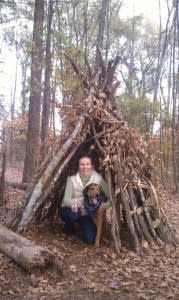 If you go, here are a few reminders.
Bikes are welcome on the gravel roads, but motorized vehicles are not permitted inside the park.
Pets are welcome.
All plant and animal life is protected in the Nature Park; please do not touch these natural resources. For your own protection, do not feed any of the Nature Park's wildlife.
Fishing is not permitted.
Phinizy Swamp Nature Park 1858 Lock & Dam Road Augusta, GA 30906 (706)828-2109