Deep Step, a former cypress swamp that runs alongside the Savannah River, was where some friends and I decided to explore this weekend.  Despite having lived in the area over ten years, I'm still finding new areas around Augusta to discover with scenic beauty and an abundance of flora and fauna.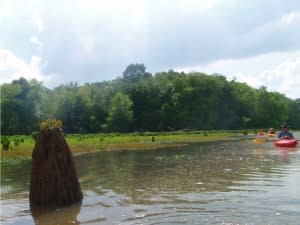 The first thing we learned is that Deep Step is deep in name only!  After paddling far into the area we found  the waterway narrowing considerably and ourselves barely floating above the bottom.  We had to pull our way through some muddy spots with our paddles, but catching a glimpse of this tranquil and beautiful spot was well worth it.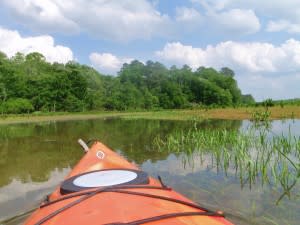 Fishing Deep Step is another popular activity, but the water level is key!  Bass boats and the like will likely get stuck or have their hulls pierced by the many remaining cypress stumps.  Canoes, Johnboats and kayaks are ideal in this type of water.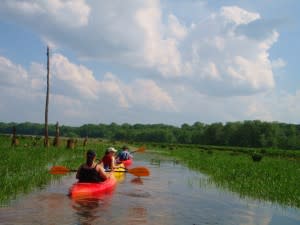 If you're interested in exploring Deep Step or any other area of the Savannah River, kayak and canoe rentals are available at American Wilderness Outfitters Limited.