Apparently I'm on a carnivore kick lately because I can't get enough cheeseburgers! Would someone please tell me what is more satisfying than a delicious burger with cheese and pickles on top, in between a hamburger bun? I can't think of anything...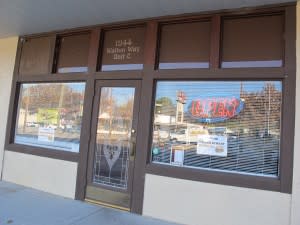 I love a good, cheap burger joint, and Old Time Burgers fits the bill perfectly. It used to be 'Broad Street Burgers' because of its former location in Harrisburg.  It has since relocated to Walton Way, because of the Kroc Center construction, but it is still close to the heart of downtown Augusta.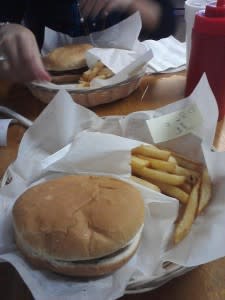 My friend Stacey and I stopped by the other day to give it a try and we were not disappointed! We both got cheeseburger baskets with fries and a drink for under $6 each! They also had very delicious looking homemade onion rings as a side item choice, too!  The only thing we didn't try that we'll be returning for is a homemade milkshake.  The service was quick and friendly, so we'll definitely be back soon for another delicious burger and to sample the ice creamy treats!
Old Time Burgers 1944 C Walton Way Augusta, GA 30904 706-736-4464