Back
Nacho Mama's, Downtown Augusta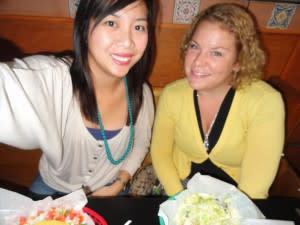 One of my favorite places to venture to on my lunch break with co-workers is Nacho Mama's, located in downtown Augusta. If you find yourself downtown and hungry make sure to find your way to this atypical Mexican eatery for either lunch or dinner. What establishes Nacho Mama's from its competitors are their large serving sizes, fresh and delicious ingredients, and its prime location to downtown shopping and attractions.
Nacho Mama's menu looks much like a menu should look for a typical Mexican dining establishment. The hunger-stricken guest can find nachos, burritos, hard and soft shell tacos, quesadillas and taco salads. But, each dish is larger than one would expect and has an authentic taste unlike anything I have ever tasted. My favorite is the chicken and black bean taco, loaded with fresh, all white meat chicken, black beans, Monterey-jack cheese, lettuce and pico. Also, add an order of the nacho cheese and the Nacho Mama's house salsa, mango habanero salsa, which makes the perfect appetizer while you are waiting for your taco, burrito, etc. to be prepared fresh to order.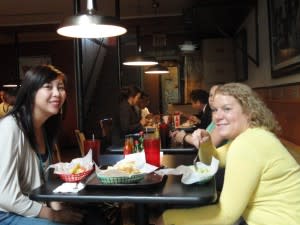 There is plenty of seating upstairs or downstairs and they are happy to accommodate larger parties of families, friends, co-workers, whomever. They offer a great selection of beer, both domestic and imports. Drop by for happy hour daily from 3:00 p.m. until 6:00 p.m. They also make an excellent top shelf margarita and also serve several well drinks.
After you are nice and full, take a stroll down Broad Street and enjoy the authentic shops that can only be found in Downtown Augusta. Most are open later in the evening, especially during First Fridays.
Nacho Mama's
976 Broad Street Augusta, GA 30901 (706) 724-0501