When I was a little kid I hated being cooped inside the house. I always wanted to be outside playing, and the same applies today. Luckily I live in Augusta, Ga. where outdoor recreation is just around the river bend…literally!
In the south, we are fortunate enough to have warmer temperatures during most of the year, which means we get to spend a lot of time outside! Here are some of the outdoor recreational opportunities Augusta offers. Be prepared to be surprised, and many places are free!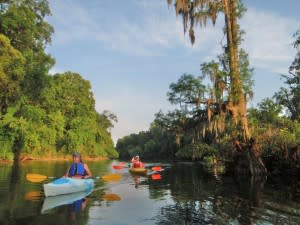 The Augusta Canal and Towpath
Built in 1845 to harness the water of the Savannah River and produce hydroelectricity to power mills, the Augusta Canal is still in use today. Its smooth waters make it an excellent place for a canoe or kayak adventure. Don't have a kayak or canoe? There are retailers close by! And its 8.5 miles long towpath is ideal for walking or riding bikes. Pets are welcome.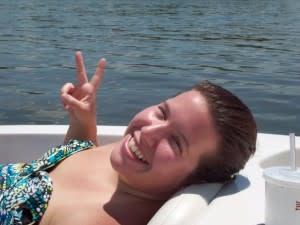 J. Strom Thurmond LakeIt's the largest man-made lake east of the Mississippi River. There are several parks and swimming beaches, hiking trails and camping areas. You can also rent boats and jet skis for the day. It is also home to the International Disc Golf Hall of Fame.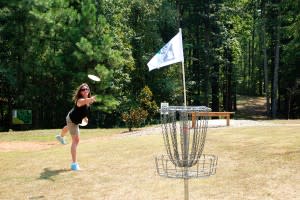 Lake Olmstead/Julian Smith ParkIt's a lake front park which makes it perfect for boating, fishing and picnics. The Augusta GreenJackets, Augusta's minor league baseball team play at Lake Olmstead Stadium during the season (April through September). Try your hand at one of several disc golf courses. One is located in the park. Disc golf is similar to ball golf, but you use discs/Frisbees and try to throw them into a basket to make par. Pretty simple concept. Fun and free if you own discs!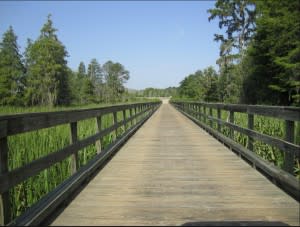 Phinizy Swamp Nature ParkLocated on 1100 acres and just minutes from downtown Augusta, Phinizy Swamp Nature Park offers visitors the chance to see blue heron, red-shouldered hawk, otter, alligator and the elusive bobcat in their natural settings. Participate in guided tours or venture out on your own. This park is also free.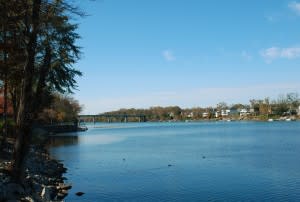 Savannah River and Augusta Riverwalk Personal  watercraft vehicles are available to rent. Also a great place for canoeing, kayaking and fishing. The Augusta Riverwalk runs parallel to the Savannah River. Its two-tiered paved trail runs for three blocks downtown. It features a children's playground, picnic tables and various gardens.