Back
Monkey Joe's on Christmas Eve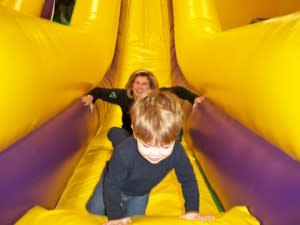 I know this may not sound super holiday-ish, but it was a fun time in Augusta with my kids. Yes, we spent Christmas Eve at Monkey Joe's in Augusta. Monkey Joes is an indoor inflatable play center for kids one to twelve. The craziness includes inflatable slides, jumps, and obstacle courses. It gives kids a chance to run and climb all over everything. It was a cold rainy day – I decided there had been enough running and climbing in my house. So we went to Monkey Joes in Augusta. William loved the big slide. At first I thought there was no way he would do it – but of course I was wrong. However, on the first trip he did convince me to go with him. Jacob enjoyed the Mini Monkey Zone for kids 3-years old and younger. It features smaller slides and bouncy areas for kids not as sturdy on their feet.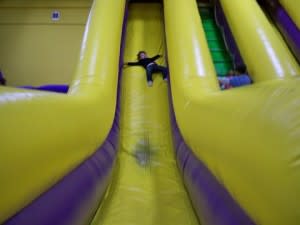 There is an adult lounge with comfortable seating, free high-speed wireless Internet, flat screen televisions, and computer stations. I saw it as we came in, but of course I did not see it again. I just kind-a followed the kids from slide to slide. Assisting in an obstacle course or two.
The center also has video monitoring and identity bracelets to keep all the kids safe. Everyone gets a wrist band when coming in and does not leave without it being checked.
Just a note - make sure to bring socks for your kids and you. They require that socks be worn at all times in the play areas. But of course if you forget, they are sold at the concession stand along with pizza and cokes.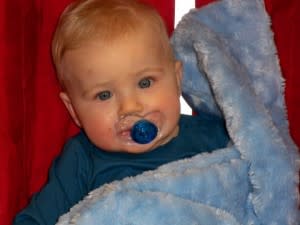 So if you need a fun place to run around with the kids this holiday season – think about the long nap they will take on the way home from Monkey Joe's in Augusta.
Monkey Joe's Augusta 368 Fury's Ferry Rd Suite 2 Martinez, GA 30907 (706) 922-5867