Just across the 13th Street Bridge in South Carolina, Manuel's Bread Café sits in the center of the new traditionally-designed neighborhood of Hammond's Ferry.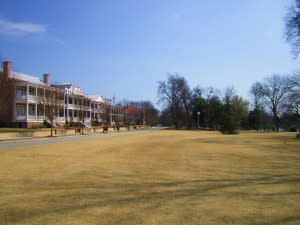 Manuel's Bread Café is part French bakery, part casual dining with a seasonal menu that features twists on French dishes from the chef's hometown of Lyon, wonderful salads, and locally grown organic produce.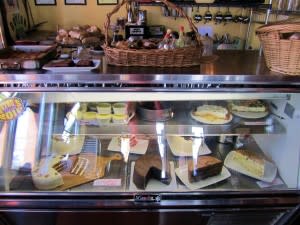 We were arriving for lunch and opted to eat outdoors to enjoy the seasonably warm February sun.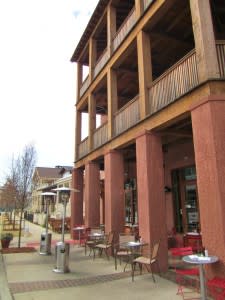 After hearing about the daily specials, I ordered a half sandwich and soup that consisted of a great French onion soup paired with a half Croque Monsieur sandwich which is grilled black forest ham and swiss cheese topped with herbed béchamel on their own homemade bread.  It was great!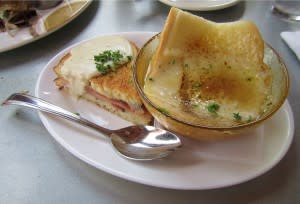 The swordfish atop a salad served with a side of fries was great too.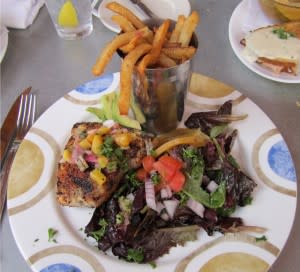 The café is just a leisurely stroll from the Savannah River so be sure to enjoy a post-meal walk along its banks or sit on the dock, enjoy the breeze, and possibly watch crew teams row past or people enjoying wakeboarding.
http://www.manuelsbreadcafe.com/
505 Railroad Avenue North Augusta, SC 29841 (803) 380-1323 Open Continuously Mon-Sun Mon, Wed, Thur 11am-10pm Tue, Fri, Sat 9am-10pm Sunday Brunch 11:30am-3pm