Back
Lurking in the Orange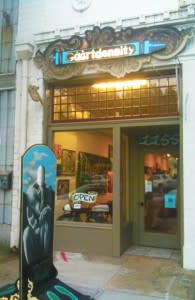 A few days ago, my husband and I celebrated our wedding anniversary with a night out on the town. We had dinner at one of our favorite restaurants – The Bees Knees – which was FABULOUS, as always! Then we decided to go to the new art gallery downtown – Gaartdensity Gallery – because I'd heard that a new Halloween themed exhibit was opening.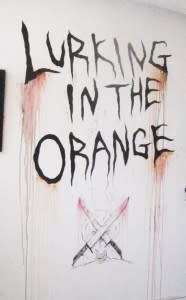 When we got there, what we found "Lurking in the Orange" was a celebration of the spirit of Halloween. It pays tribute to the classic horror figures, but it also had new perspectives on scary, weird and creepy along with an element of fun that made the exhibit devilishly delightful.
It was our first time visiting the gallery, although I've heard that they have events and art shows quite frequently. If you're in town before "Lurking in the Orange" closes, stop by and get into spirit of the season. And make sure you check back to see what kind of other fun events are happening!
Bees Knees Tapas Restaurant & Lounge
211 Tenth Street
706-828-3600
1155 Broad Street