Back
Lunch at Edgar's Grille
I finally made it to Edgar's Grille for lunch the other day. What a treat! Great service and good food.
I had the Korean Beef and my friend Greg had the Shrimp Po Boy. The Korean Beef was a perfect lunch serving with a good mix of salty and sweet.
Greg said the sandwich was very tasty with super fresh bread. He also commented on the unique way to serve the fries (in a glass) and that it was just the right amount.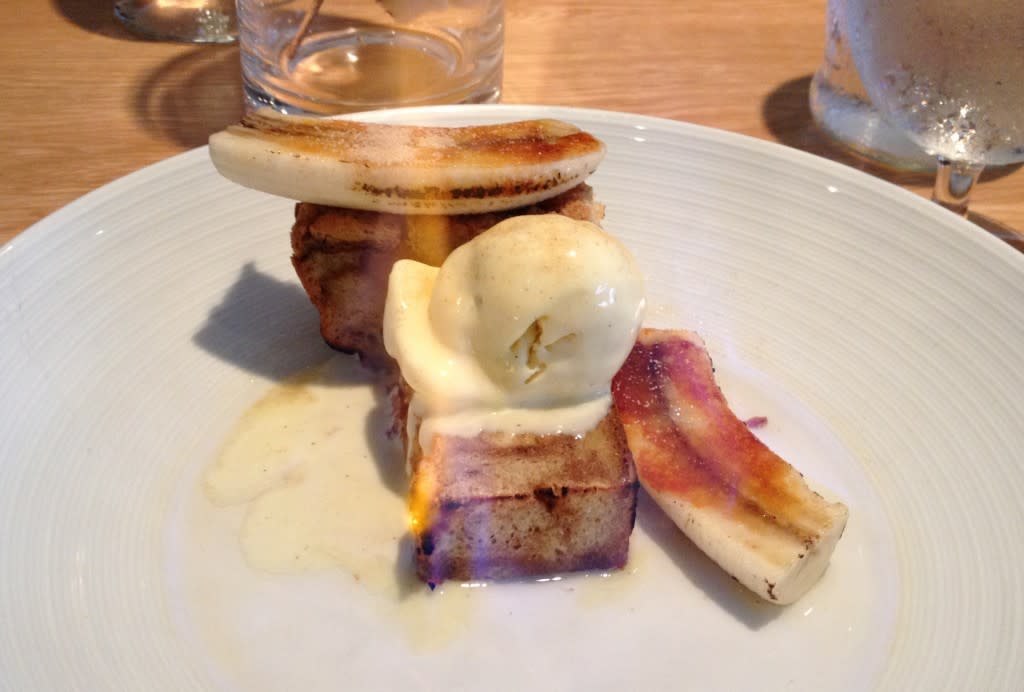 For dessert, I had to try the bread pudding. It is really hard for me to say no to a dessert that is served on fire.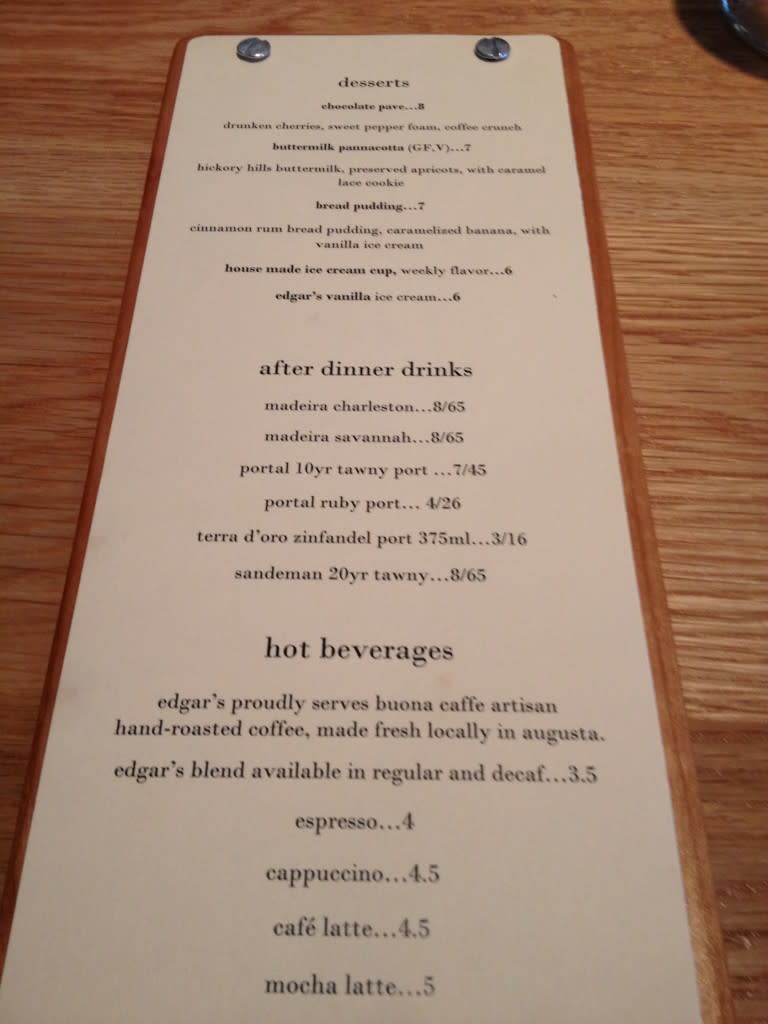 Edgar's Grille is located at 3165 Washington Road, Augusta, GA 30907.
About a mile north of I-20, at the intersection of Washington Road and Furys Ferry Road. For reservations and information call: (706) 854-4700
Hours:
Lunch:  Monday - Friday 11:00 am to 2:00 pm
Dinner:  Monday through Saturday
Bar area opens at 4:30 pm.
Dinner service begins at 5:30 pm.  Closes at 10 pm.
Sunday Brunch: 10:30 am to 2:00 pm.