Back
Like A Local: Fruitland Augusta
August is national peach month, and here in Augusta, Georgia we like to celebrate peaches our way - with Fruitland Peach Vodka. The rule of the Georgia peach began with Prosper J. Berkman, who planted nearly three million peach trees in Augusta's Fruitland Nurseries before his passing in 1910. Eventually the property was purchased by Bobby Jones, and where Fruitland Nurseries once stood, now hosts the world's best golfers each April as the Augusta National Golf Course.
Inspired by the history of Berkman and his Georgia peach, Yuri Kato founded Fruitland Augusta which produces Peach Vodka and Peach Sweet Tea Vodka. Now an Augusta staple, you can find Fruitland at many local bars. Although bottles can only be purchased in Georgia, cocktails using the spirit are popping up all around the United States. 
Celebrate the Georgia peach with us, and raise a glass of Fruitland Augusta Peach Vodka! Here are some of our local favorites featuring Fruitland.
Local Pro Tips: Where to Get It
1. Craft & Vine - Peche Le Mont-Rosa - This beautiful cocktail, featured in The New Augustan magazine, is created with 1 oz of Fruitland Peach Vodka, 1/2 oz Campari, 1/2 oz of Cointreau, and 1 oz of OJ.
2. Farmhaus - Eat-A-Peach - How about a peach with that burger? Made with Fruitland Peach Vodka, lime, bitters, simple syrup and soda, the Eat-A-Peach is as sweet as it sounds and is perfect on it's own or the perfect adult dessert after a locally sourced burger.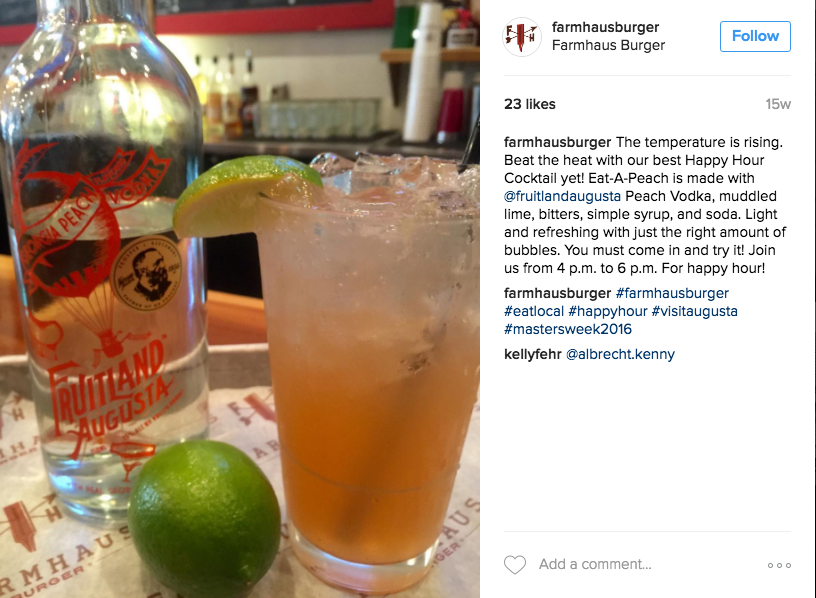 3. Whiskey Bar (Kitchen) - Sunrise in Georgia - If anyone does Fruitland Augusta, Whiskey Bar (Kitchen) is it! With a mini drink menu dedicated to the spirit, you'll have a hard time choosing. We love the citrus combinations of the Sunrise in Georgia.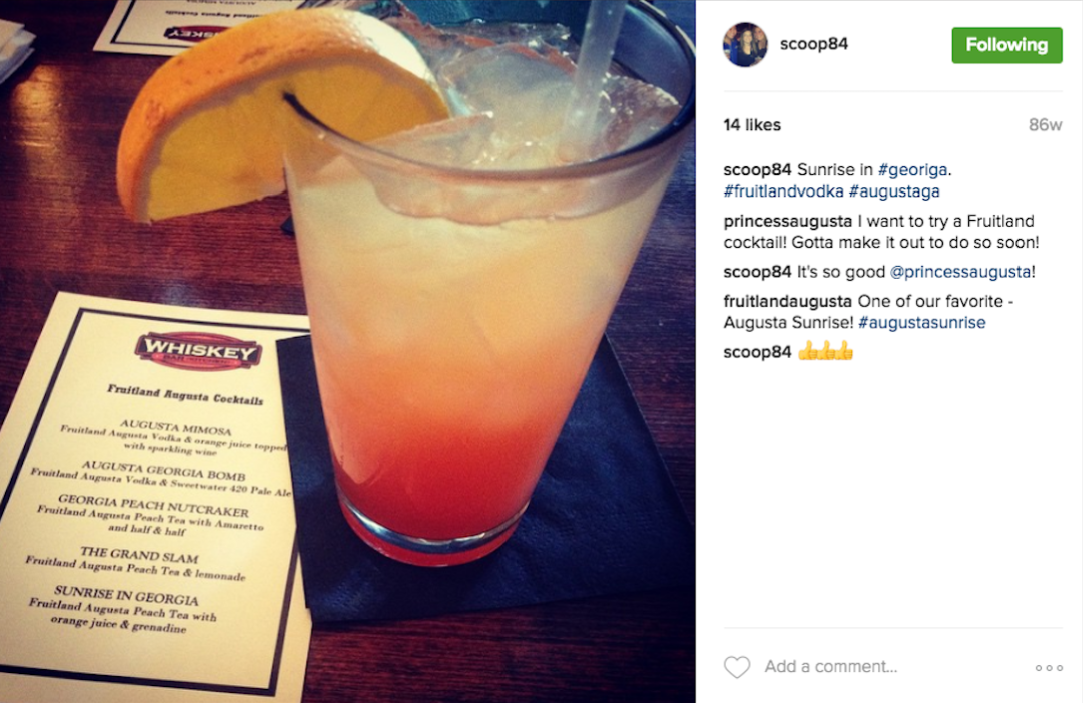 4. Finch & 5th - Augusta Lemonade - This local libation is a spin on the iconic Arnold Palmer. Finch & 5th does it right with 4 parts Fruitland Peach Tea Vodka, and 6 parts lemonade. Add a slice of lemon, or peach for garnish.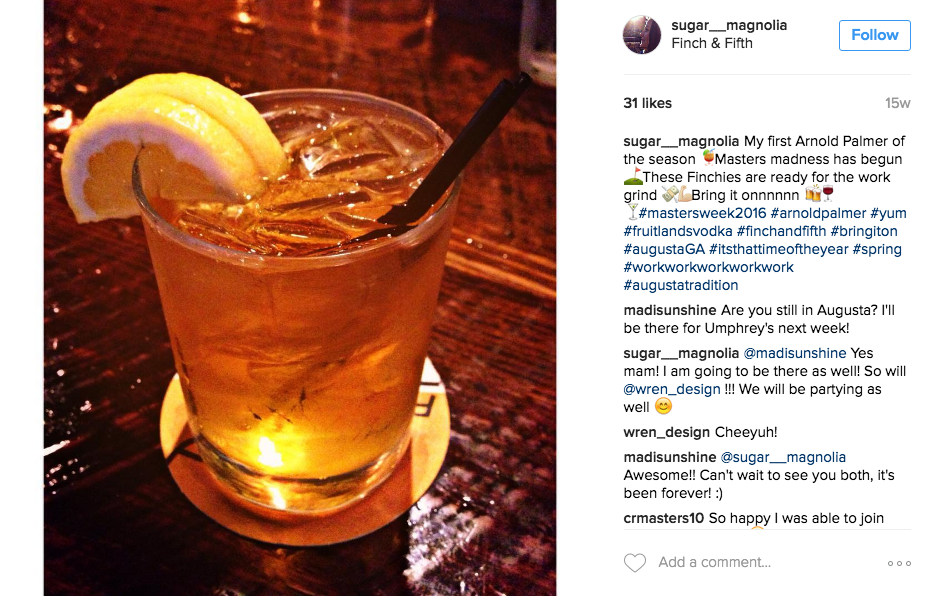 5. Your Place - At home, try your own spin on Fruitland Vodka mixed into vanilla ice cream for a grown-up summer treat! And, of course, don't forget to add those sweet Georgia peaches!