Back
Let's go "Somewhere in Augusta"
I recently had a friend visit from Virginia who wanted me to take him somewhere in Augusta. Being the good host that I am, I took him exactly where he asked, to Somewhere in Augusta. Somewhere in Augusta Bar and Grill doesn't only possess a unique name, but also a unique scene special to only the Augusta area.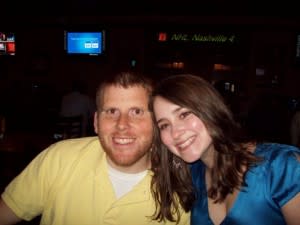 Augusta natives can be spotted at Somewhere in Augusta several nights a week to enjoy the vast array of entertainment it has to offer its patrons. Come rack your brain with the hosts of Tuesday Trivia: including current events, entertainment, movies, music and sports trivia, where the top three teams receive prizes. Get your friends and family together and make reservations for the Comedy Zone, each Wednesday night, but be sure to reserve your table early enough because room is limited and tables go quickly. (Please be aware that Comedy Zone is an 18-year-old and up show and visitors must present identification upon arrival.)
If you're a sports enthusiast look no further than the 42 high definition flat screen televisions featuring any and all sports imaginable depending on the season. Sports fans gather to eat, drink, and be merry while cheering their favorite college football team to victory in fall, on Saturday afternoons, and yes, sports attire is encouraged! Somewhere in Augusta is known as "Augusta's number one sports bar." An impressive feat for a locally owned sports bar here in the Augusta area with several competitors.
My visiting friend had a great time at Somewhere in Augusta. He even said he would suggest it to people he might meet whose destination may be the Augusta area. Try Somewhere in Augusta any night of the week and enjoy the friendly staff, unique atmosphere and exclusive entertainment that can only be found here in Augusta. Somewhere in Augusta 2820 Washington Road Augusta, Georgia (706)739-0002