Back
Le Chat Noir Theatre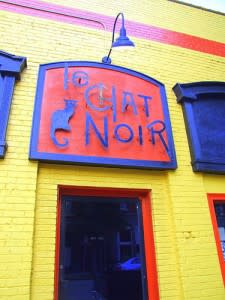 I have always enjoyed attending the theater; I have even acted in a few plays. So, when the Le Chat Noir Theatre opened I was very excited.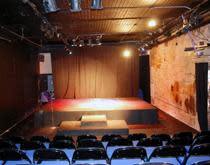 It is a very small theatre, it seats about 80 people. There are no bad seats and you always feel as if you are a part of the production because you are so close. One of the things I like about Le Chat is their selection of plays they produce. They are always very unique plays that sometimes push the envelope. My husband and I attended the Halloween special they held last year that featured several twisted Halloween stories. Everyone that attended was encouraged to dress up and attend the Cat Ball held right after the play. That is another thing I like about Le Chat Noir, they are not just a theatre. They hold several events there, like a Whiskey Tasting on St. Patrick's Day, or an Improv night.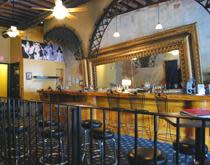 Another unique thing about Le Chat Noir is their bar. Behind the bar is a giant sideways mirror. It just adds to the whole ambience of the theatre.