Back
It's (Block) Party Time!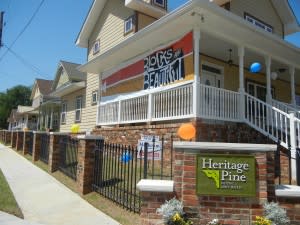 On Saturday, the kids and I visited a new neighborhood development in downtown Augusta just off of the historic Laney-Walker Boulevard. The neighborhood is called Heritage Pines and it is beautiful. They were celebrating the neighborhood with a block party.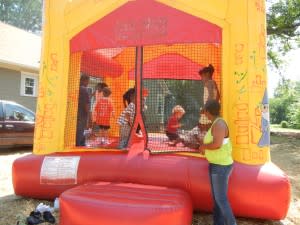 There was a cook-off, home tours and of course a jumpy thingy the kids loved. I loved seeing such neighborhood cohesiveness in Augusta. The theme of the Saturday was "Blocks are Beautiful." I would have to agree.
This was the first year for the event that organizers hope to make an annual tradition.