Back
Is that a Pink House?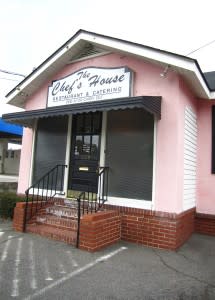 Comfort food – we all crave it when the weather gets cool. For me, comfort food is classic Southern dishes like a super cheesy mac n' cheese or crunchy fried chicken.
I found all this and more at the Chef's House. When you drive down Walton Way, you can't miss the bright pink house-turned-restaurant.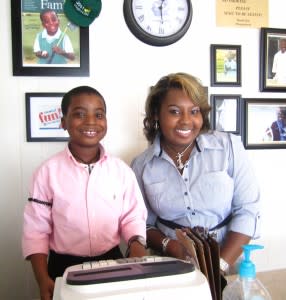 This small (cozy small, not cramped small) restaurant is dripping with Southern charm. The owners and their son (who is absolutely the brightest and best server I've ever had) greet you like family. After you've been taken to a table, you head straight for the buffet.
This is not your average chain buffet – you know, the kind that offers 150 ho-hum dishes that all taste the same. There's no frills – just straightforward, well seasoned, perfectly cooked dishes. True to my comfort food cravings, I got the fried chicken with green beans, mac n' cheese and cornbread- and it was all delicious! And you can't leave without trying the peach cobbler!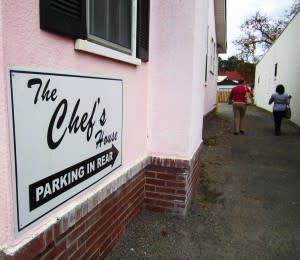 Hours of Operation: Mon - Fri. 11 a.m. - 3:30 p.m. By reservation on Saturday
1729 Walton Way
(706) 771-1132