We loaded up the boys this Sunday afternoon for a quick cruise along the Savannah River. And of course, once you commit to the boat ride it will rain. We had a cloud settle over us at the beginning of the trip, but hey who is scared of getting a little wet when riding in a boat.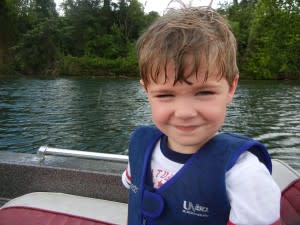 It was a great ride, which took us through along downtown Augusta. We had a great view of the Jessye Norman Amphitheatre on the Augusta Riverwalk. You can also see the Augusta Marriott at the Convention Center in the back ground.
Next it was the Augusta Marina with plenty of house boats.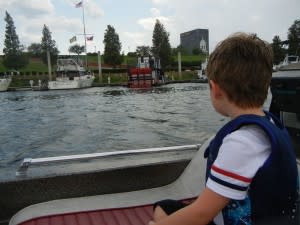 By this time one rider had decided on a nap.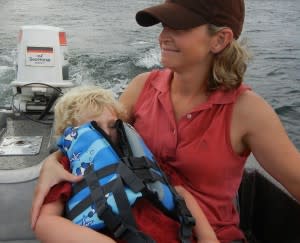 Jacob missed seeing the 5th Street Bridge with the marking of several different crew teams from across the East. The teams come down to do Spring Training along the Savannah River. They love the calm water and warmer temps.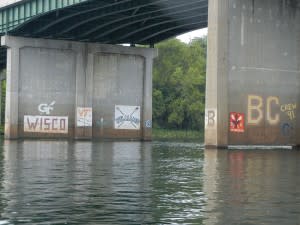 There was plenty of activity on the river today. Several folk's wakeboarding and knee boarding. William loved the kayakers.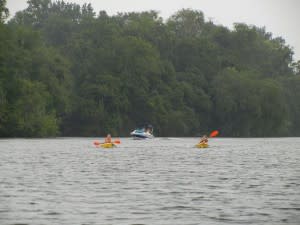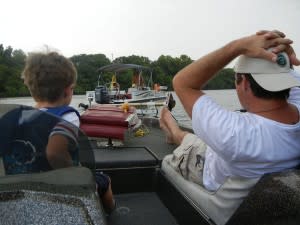 And a few just taking in the beauty of the Savannah River – just like us on this Sunday afternoon.