Back
Hot Days, Cold Drinks, and Fathers' Day Gifts
Although June brings the first official day of summer – those of us in the South are already feeling the heat.
Since the easiest thing to do is grab a cold drink to keep the heat at bay – there's nothing we love more than a delicious drink recipe. Our new favorite recipe is the Augusta Martini (honestly, with a name like that, why wouldn't we love it?). It's not too sweet, citrusy and refreshing.
Augusta Martini Recipe:
1 Part Fruitland Augusta Georgia Peach Vodka
2 Parts Orange Juice
Splash of Sour Mix
Dash of Grenadine
Shake well and pour over ice.
And speaking of ice – there's nothing worse than making an awesome drink only to have it watered down in a matter of minutes. We found this Augusta golf-themed Tervis tumbler at the Augusta Visitor Center. Throw one of these in a bag with a bottle of Fruitland Augusta (you can find it at White Horse Wine & Spirits) and a recipe card and you've got a great Father's Day gift!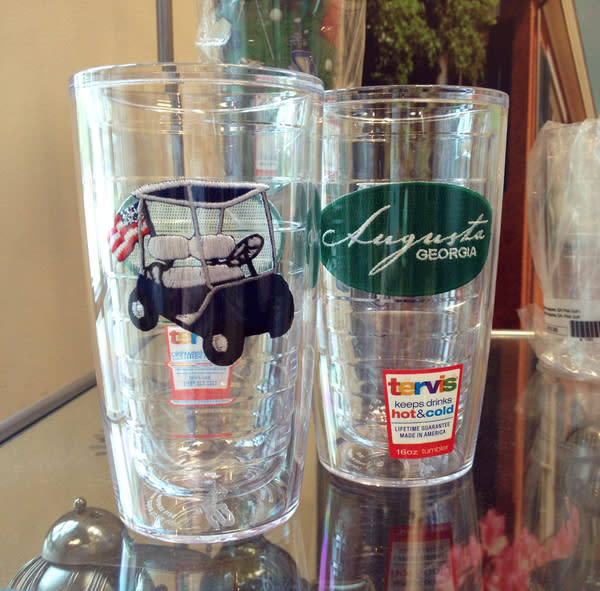 Cheers y'all!