Back
Horseback Riding in Augusta
Augusta is an equestrian sports hub in the southeast.  Polo, horse racing, steeple chase, and fox hunting are just some of sports celebrated around the area.  Augusta has also enjoyed being a longtime host for National Barrel Horse Association and Cutting Horse Futurity events.  With that heritage in mind, we decided to take a one-hour tour at the Hilltop Riding Stable on Fort Gordon, an Army Installation in Augusta.  We weren't disappointed!
The recently renovated welcome center.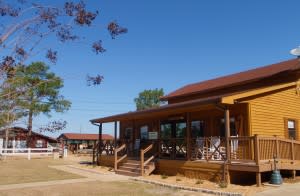 The stable and staging area.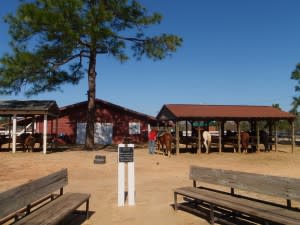 After some initial questions, the professional staff recognized our inexperience and assigned us two docile and patient horses along with a friendly guide.
They also have ponies for the kids.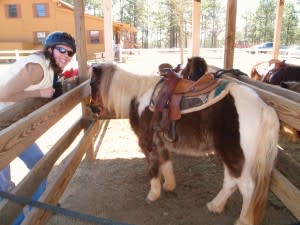 Our guide led us along some of their over-thirteen miles of trails meandering through pine forests, up and down small hills, and by streams.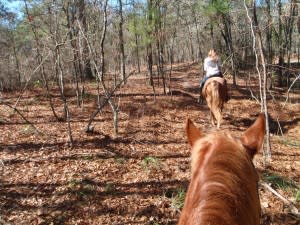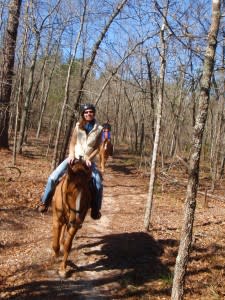 It was a great ride!  If you are a more experienced rider, they also have more challenging trails and "advanced" horses.  It was such a good find, I'm sure we'll go back and bring friends the next time!