Back
Halloween in Augusta - Vintage Ooollee Edition
Some people dream of Halloween all year, anxiously awaiting October 31st. In Augusta, one Broad Street store shares in that excitement year-round.
From vampires and Batman, Mary Poppins and even Darth Vader, you can find your costume needs at Vintage Ooollee. Be sure to head downtown Halloween weekend and you may even find the Queen of Costumes, Ooollee Bricker, herself. The store owner is keeping her costume this year top secret, but we know we'll be on the lookout for her Halloween weekend.
We may not know what awesome costume she's got in store for us yet, but Ooollee did share a few tips for creating the perfect costume and a couple of her favorite local Halloween events.
1. Visit Vintage Ooollee
Ooollee is an Augusta native, who used her passion for vintage and eclectic items to open her shop in 2008. The only store of it's kind in the Augusta's River Region, Vintage Ooollee both sells and rents costumes. You can find classic costumes, such as vampires and gangsters in abundance in the shop. "One minute were fitting Batman and the next were doing something Victorian, and then a Colonial costume, and then Wonder Woman and Ninja Turtles, so there's never a dull moment!", says Ooollee with a laugh.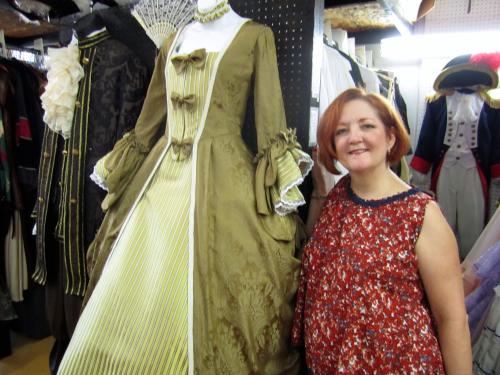 2. Find Inspiration
Still don't know what you're going to be this year? Visit Ooollee the last two weeks before Halloween and you may find more costume inspiration. "I love to dress up - I dress up every day the last couple of weeks before Halloween in a different costume. My husband and I both love to dress up!" 

Not dressing up this year, but still want to experience the fun? Check out the fun window displays and you'll see a Hogwarts inspired scene, and even the latest version of American Horror Story.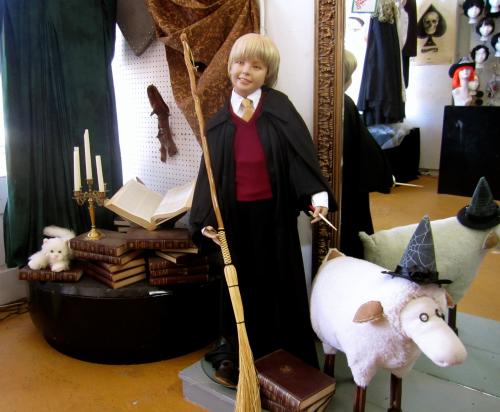 3. Ask Ooollee
Ooollee loves getting creative and won't be shy about costume suggestions! Avoid getting caught at a party with another person in your outfit by going big and classic. You'll find the perfect fit between the rows of gangster tuxes, cowboy chaps, Native American wear, and Victorian hoop skirts aplenty.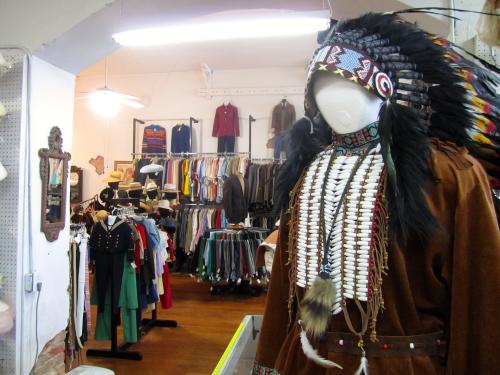 4. Focus on the Details
With professional special effects makeup, masks, and a rack of jewelry and feathers, you can create your own unique Halloween ensemble. Says Ooollee, "My items are one of a kind, so if a gal is going to something and she wants to be the only person with that dress on, this is the place for her to shop!"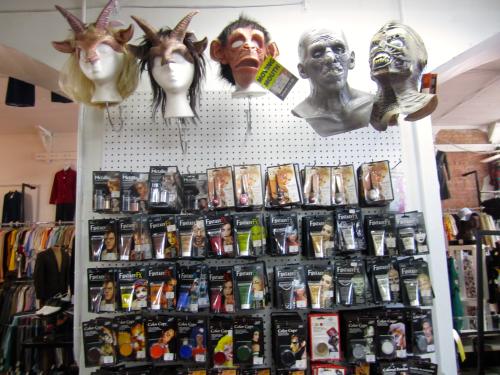 5. Have Fun
Ooollee loves living downtown because it makes it easy to enjoy all of the Halloween events. "Last year, we went to the Jack-O-Lantern Jubilee in North Augusta, and there was a couple that came in as a vampire and a victim, which is what my husband and I were! All of those people there and we ran into them - so we had a picture made of the four of us which was fun." She also likes to go to the Black Cat Carnival in downtown Augusta at Le Chat Noir. According to Ooollee, you'll see the most unique costumes there. On the way back from Le Chat she stops at the Soul Bar and Sky City on Broad Street. Once she gets home, you'll find Ooollee on her balcony above the shop, people watching and enjoying all the fun costumes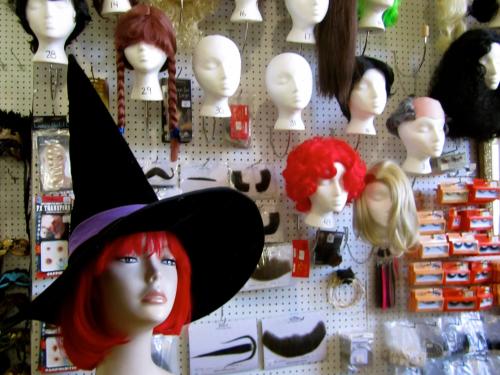 You may also like...