Back
Groundbreaking News!
It is official! Augusta, Georgia's new Trade, Exhibit and Event (TEE) Center is officially under construction! This new flat-floor column-free meeting space has been in the works for several years. I went to the groundbreaking Wednesday and it was such fun. The entire Augusta Convention and Visitors Bureau team got a hand in turning the dirt.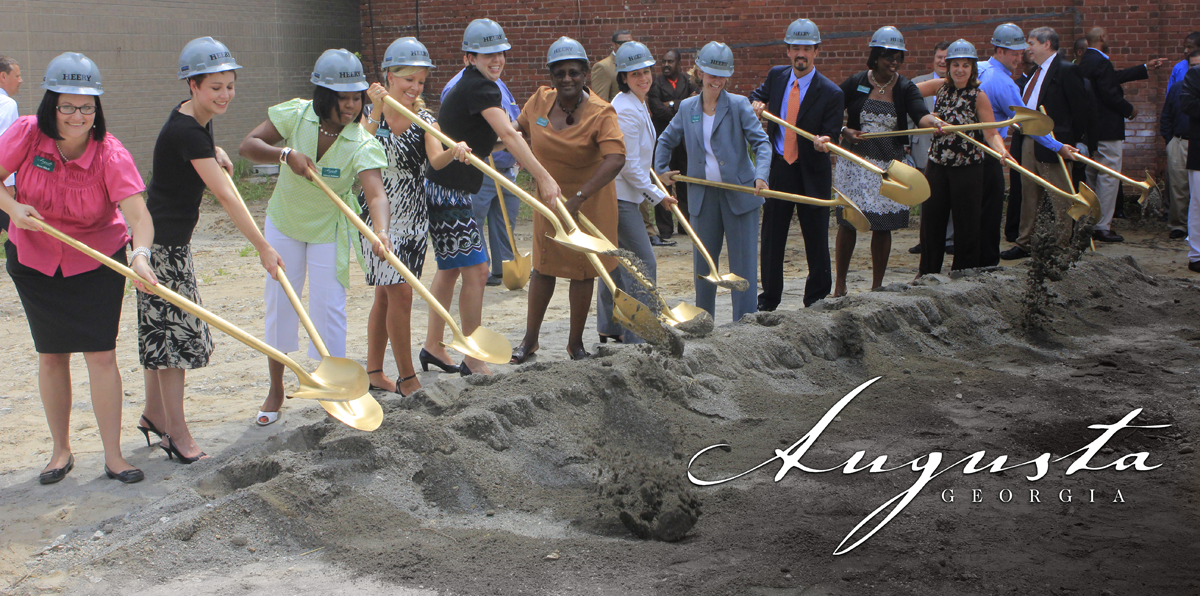 The center is scheduled to open in 2012. It will give meeting planners in Georgia a new option for larger meetings – all under one roof. The center will have – 372 Augusta Marriott hotel rooms, 49,000 square ft of meeting rooms, and of course the new 38,000 square foot exhibit space. We look forward to seeing you in Augusta soon.