Back
Good Mexican Food in Augusta
I have lived in New Orleans, Orlando, Dallas, Nashville and Gainesville, Florida – but for some reason it is Augusta, Georgia with the best Mexican Food. There are a dozen places in Augusta that I categorize as "Cheap Mex." Today my husband and I had lunch for $10.00 tax and tip included. So it might not be cheap on everyone's standards, but for some reason that is just the name that has stuck with me. No disrespect meant.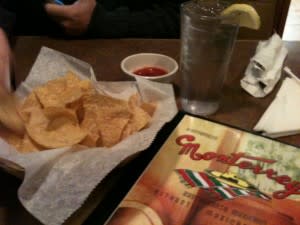 The Mexican restaurants in Augusta include – Vallarta's, Monterrey, Salsa's, Mi Rancho and Teresa's. Every restaurant includes free chips and salsa. Awesome. I am usually full by the time my entrée arrives, but who cares. Tonight it will be nuggets for the kids and no dinner for adults, because I will still be full from lunch. No lie.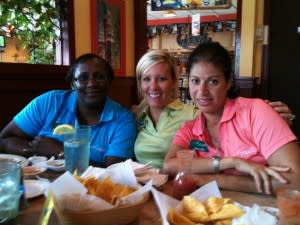 These restaurants are common meeting places for me and my friends. The Augusta Mexican restaurants are all very fast and very kid friendly. They have a separate lunch menu and always have entrée and drink specials.
I have talked about my family before – but you should know my sister from New Jersey and my mother from Miami always want to get "Cheap Mex" when they come to Augusta, Georgia.