Back
Fun and Food at the Georgia-Carolina State Fair
I'm not one to get on rides that drop, flip, spin, twist, go fast or go high.  So what would be the point of going to the Georgia-Carolina State Fair you might ask?  Well, I love Fair food.  Who can resist a delicious plate of funnel cake covered in powdered sugar? Not me!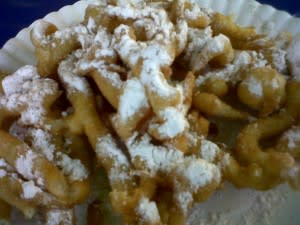 I also enjoy the smells of all the fair food-cotton candy, nachos, sausage dogs, candy apples, vinegar fries, and so much more.  This year I tried my first Grilled Turkey Leg.  It was really, really good but was so huge I couldn't finish it.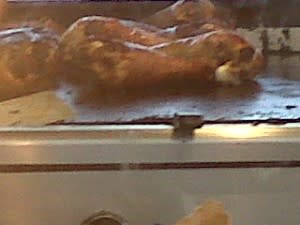 I may not ride, but I will play games.  There's just something about the possibility of winning a stuffed animal the size of a small person. My son tried to win me the big prize, but we weren't very successful this time.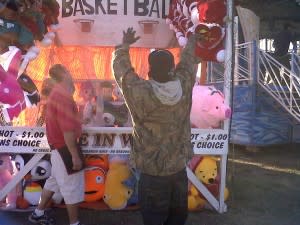 There's always next year…and plenty more fair food!