Back
Fried Cornbread as Big as Your Head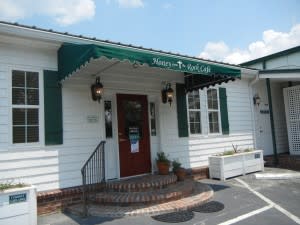 I am a big fan of the "meat and three" type of place. If you are not from the South that means – you have your entrée plus three side dishes. Today I went to Honey from the Rock for my meat and three. As you walk in the door, you are greeted by a smiling face, which was great because she handed me a menu and explained how to order. Okay - it is not that difficult, but it is always nice in a new place to have a little help. I got the fried pork chop (the meat) and squash, sweet potato casserole, and fried cornbread (the three).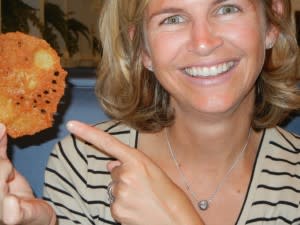 It was funny, when they asked what bread – I asked about my choices. I was floored when she mentioned my final choice as fried cornbread. What?!? Since anything fried is my favorite food, I thought I would give it a try. Look at the photo, that thing was as big as my head! However, I do look forward to my next visit to try the jalapeño corn bread.
The food was excellent. The squash tasted super fresh. The fried pork chop was juicy and a little crunchy. I saved the sweet potato casserole for dessert and it hit the spot. However, next time I really want to try the homemade ice cream for dessert. That would be meat and three plus one.

From the website: "A favorite of families, serving real southern cooking prepared fresh daily. Specialties include fried chicken tenders, pork chops, sweet potato casserole, mouth-watering meat loaf, specialty desserts, homemade ice cream - churned on location and much more! A family friendly atmosphere ; where the presence of the LORD abides."
OPEN for Lunch - Monday - Friday, 11 a.m. - 2 p.m.
Honey From The Rock Cafe
2621 Washington Road
Augusta, GA 30904
Phone: 706.434.1098